£1m for state-of-the-art cycling centre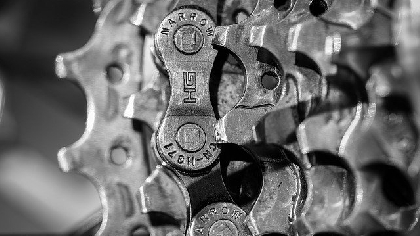 A million pounds looks set to be spent on building a state-of-the-art cycling centre in the county years earlier than expected.
The new cycling centre would be built at The Valley in Evesham and would include specialist tracks and trails and much-needed disabled facilities.
Wychavon District Council meets on Thursday (April 30) to sign off on the plans after its executive board recommended spending the million pounds last month.
The news come as a boost for cycling in Evesham and the rest of the county following the announcement on Monday (April 27) that the Boardman Performance Centre would be closing with immediate effect.
Halfords announced last month it would be closing all its high street cycle stores as well as the Boardman Performance Centre, which offers cycle testing and bike-fitting as well as a wind tunnel, to focus on motoring.
Halfords has since said electric scooter retailer Pure Electric would be taking over half of its Cycle Republic stores but after a month of waiting finally announced it would be closing the performance centre in Evesham.
The cycling centre has been a long-term ambition of the council and had an original deadline of March 2024 but has now been rushed forward to make the most of available government funding.
Councillor Rob Adams, the council's portfolio holder for community, engagement, culture and sport, said the council now did not have until 2024 to build the centre and it needed to be done within the next 12 months to make the most of government funding.
"Exciting times, exciting project but we have got to keep moving on to acquire this money which is very necessary to bring this about," he told the council's executive board at a meeting last month.
Local groups including campaigners Cycle Evesham Vale and Honeybourne Bicycle Users Group (H-Bug) as well as British Cycling worked together on a concept for the site including a track specifically designed for disabled riders, mountain bike trails, a mound-filled 'pump' track used by riders that gather momentum by moving their body up and down rather than peddling, a simulated road circuit and a tarmacked velodrome.
Half of the money will come from a Sports England grant with the remaining £500,000 taken from the council's own funds and section 106 money handed over from housing developers to the council to help pay for community infrastructure such as roads, parks and schools.
To receive the money from Sports England, the plans must be developed during this financial year as the programme is only open until January 2021.
The council had already applied to British Cycling and Sport England's 'Places to Ride' programme for funding and was invited to the final stage of the two-part funding process in February.
Last year, the council looked at building an off-road cycling and walking circuit at the proposed 3G pitches and pavilion adjacent to Evesham United Spiers and Hartwell Jubilee Stadium before deciding to work with Eagle One, owner of shopping and garden centre The Valley, on building a centre.
By Christian Barnett - Local Democracy Reporter