Average virus patients in hospital triples in a month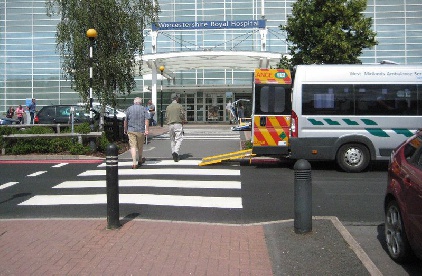 The average number of people in Worcestershire's hospitals with Covid tripled between October and November, according to the latest figures.
On average, 68 hospital beds were occupied a day by Covid patients in the care of Worcestershire Acute Hospitals NHS Trust which includes Worcestershire Royal Hospital – more than triple the average for October and higher than the average in May.
The average in April for Worcestershire's hospitals was 110 beds – which is the highest it has been so far – and the average did not go above single figures between July and September when it was five beds a day in July, two beds in August and three beds a day in September.
Hospital admission figures provided by NHS England show 112 people were in hospital with Covid on December 3 – the latest day available – having doubled from the 55 people in hospital with Covid on November 1.
As many as 59 people were in acute hospital beds with Covid on November 5 when the second national lockdown started and had reached 95 people by the end of it.
The peak number of occupied Covid beds on one day last month was 82 people on November 25.
Of the 95 people that were in hospital with Covid on December 3, six were on a ventilator.
A total of 8 people with Covid in hospital were on a ventilator every day on average in Worcestershire's hospitals throughout November.
NHS figures show 38 people were admitted with Covid to hospital in November and 27 people were admitted to Herefordshire and Worcestershire Health and Care Trust.
A total of 212 people were diagnosed with Covid in hospital in November – an average of seven people a day.
The figures also show 179 people were discharged from both the county's NHS trusts in November – an average of six people a day.
Matthew Hopkins, chief executive of the acute trust, said: "Our staff across all our hospitals are doing a magnificent job in working to put patients first through one of the most challenging periods in the history of the NHS.
"This includes frontline staff working under tremendous pressure looking after coronavirus patients and also those working tirelessly behind the scenes to support them.
"Although rates of infection are falling across the county, it will be some time before that leads to reduced rates of hospital admissions. It is important that people do everything they can to reduce the pressure on our hospitals by following the latest social distancing guidance and maintaining scrupulous hand hygiene."
By Christian Barnett - Local Democracy Reporter