Battle of Evesham Medieval Festival postponed until 2021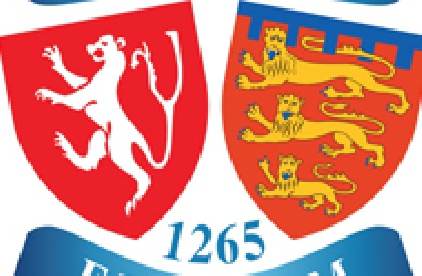 This year's Battle of Evesham re-enactment and medieval festival has been postponed until 2021 because of the Coronavirus pandemic.
The event, involving over 700 medieval battle re-enactors was scheduled to take place in Evesham's Crown meadow on August 1-2 and was expected to attract over 20,000 visitors to the Worcestershire town.
Last year's Battle of Evesham re-enactment August weekend brought over 17,000 visitors to the town.
"We had built on the previous two years' successful re-enactment events to plan the biggest and best Battle of Evesham re-enactment festival yet,"
"A huge amount of planning work had gone into this year's event – and I would like to thank all the re-enactors, volunteers, sponsors and traders for their support.
"The Battle committee feel that the safety of our re-enactors, traders, volunteers and the public is too important to risk and are left with no choice but to postpone the Battle of Evesham this year," said event Director, Mick Hurst.
"However, we don't see this as a defeat. We are calling out 'Battre en Retraite!'- a medieval battle cry to retreat, gather and fight back.
"We are already planning an even bigger and more spectacular medieval festival for the anniversary of the Battle of Evesham on August 7-8, 2021– so there's plenty of time for you make sure you don't miss this spectacular weekend of medieval mayhem."
A virtual re-enactment of the Battle of Evesham is being produced by Mick and his team at Areca Design in Evesham. Featuring new footage of battle re-enactors, and videos of previous years' festivals, it will be available on the Battle of Evesham website.
Evesham's new medieval market weekend is still scheduled to take place over the weekend of September 12-13, 2020. The event in the town centre will include medieval knights demonstrating armour and weaponry, medieval music, market stalls, and food and drink. This event was originally scheduled to take place in May.
"We hope that movement restrictions for outdoor events will no longer be needed by mid-September but if restrictions remain in place, we will of course postpone this event again – we certainly don't want stage an event that could put people at risk," said Mick.