Burger restaurant set to expand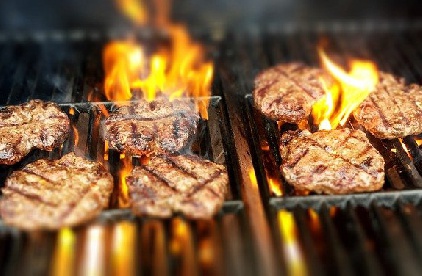 By Christian Barnett - Local Democracy Reporter
A burger restaurant looks set to expand under new plans.
The Burger Shop in Worcester has put forward plans to open up two more of the city's historic railway arches to provide more tables whilst social distancing is in place.
The restaurant, in Cherry Tree Walk off Farrier Street, was forced to reduce the number of tables available during the coronavirus pandemic due to social distancing rules and wants to expand to avoid disappointing customers whilst also keeping them safe.
One of the arches, which is currently used a prep area for the restaurant, would remain the same with the addition of a pop-up noddle bar.
A neighbouring arch would be converted into a second seating area mirroring the design of the current restaurant.
A statement included with the application said: "Due to social distancing laws and ensuring customers remain safe while enjoying the restaurant, several changes have been implemented, thus reducing the amount of patrons.
"To ensure that the correct social distancing can be maintained, and customers are not disappointed by the reduction of capacity, the restaurant has had the opportunity to expand into Arch 44.
"Unit 45 and 46 will be covered with a canvas tent which can be erected and taken down as necessary in the summer months. The extra cover provides not only sheltered seating, but a place for patrons to queue safely while waiting to enter the restaurant. Many people now feel happier eating outside when meeting with friends."
The expansion of the Burger Shop is just one of several ongoing plans for the city's historic Arches.
The multi-million-pound plan to revitalise the historic Victorian railway arches by creating a cultural quarter for the city was formally put forward at the start of the year.
The council expects the £4.5 million renovation work for five of the railway arches to start later in the summer where they will be converted into studios and offices for local artists and creative businesses.
Method Coffee Company, which already runs a coffee bar in the city's arches, has put forward plans to open a new pizzeria and bakery.
Work has gathered pace this year with a ping-pong themed bar called Back and Forth already given permission to open in the city's Arches off Farrier Street and will also be joined by a new yet-to-be-named axe-throwing venue.