Business leader accuses county council of negligence and incompetence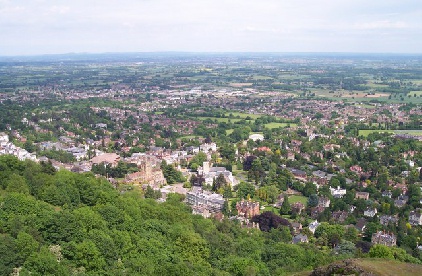 A business leader has accused the county of council of negligence and incompetence after failing to prepare for the wider reopening of shops in Malvern.
Trevor Draper, chairman of Malvern Business Voice, which represents around 120 businesses in and around the area, said he was very concerned by the lack of response from Worcestershire County Council over its preparations for the wider reopening of shops and businesses on Monday as lockdown measures begin to ease.
Mr Draper said businesses the represented had worked well with Malvern Hills District Council and Malvern Town Council's but the lack of response from the county council was very concerning.
"I don't have an issue necessarily with the response but the fact they haven't responded shows they treat their public, and the businesses of Malvern, with contempt," he said. "That is the issue.
"If they want to come back and say they can't do anything, that I can live with, but the fact that they have not responded, with so few days left until the wider re-opening, shows they must treat us with contempt.
"They should have started this much earlier so, at the very least they are negligent, and at the very worst incompetent because they haven't been able to do it.
"I'm very concerned because a request from the public, as in myself, as a resident and taxpayer, has been ignored and the trade group I'm representing, which has 120 businesses, which between them have several thousand employees which create significant revenue for the council I'm sure, has also been ignored."
Cllr Alan Amos, cabinet member for highways at Worcester County Council, said: "The council is working with our district council colleagues on the re-opening of the High Street across the county in line with government guidance.
"We are working together to provide suitable signage encouraging the maintenance of social distancing throughout the county's retail centres, concentrating on areas of high pedestrian footfall.
"New advice and guidance has been developed to support businesses re-opening and enable them to use the pavement in front of their property if safe to do so.
"We are also working with partners if they wish to provide additional cycle parking.
"We will keep the situation under review as the town centres re-open and the lockdown eases, to ensure that we respond appropriately."
By Christian Barnett - Local Democracy Reporter
© Copyright Bob Embleton and licensed for reuse under this Creative Commons Licence.