Call for more free tennis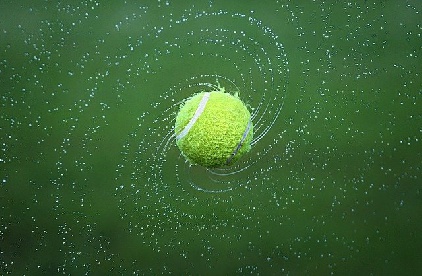 By Christian Barnett - Local Democracy Reporter
Concerns have been raised over the number of free tennis sessions being held in the city – with some worried it will put people off playing if more hours are not made available.
Some city councillors have said they wanted to see more free tennis sessions made available at the newly refurbished courts at Cripplegate Park to ensure the money was not wasted because people did not use them.
Up to 12 hours a week are made available for free but some councillors said they would like to see more.
Councillor Tom Collins said he believed the council was spending the money on refurbishments to encourage more people to play tennis in Worcester and using "qualifying criteria" was undignifying and acting as a barrier to participation.
"When we took on this tennis initiative to invest in our courts, my understanding from committee discussions was a major objective of this was to improve accessibility to tennis as well as the quality of our facilities," he said.
"I'm particularly concerned that we risk, at the moment, reducing accessibility by virtue of the small number of free hours but also, for some reason which wasn't clear to me there would be, there seems to be some kind of qualification criteria being applied to this.
"I think first of all there shouldn't be any kind of qualification criteria for this, it should be free for all and also even if there is a qualification, I think asking people to provide evidence is too much of a barrier and quite honestly a bit undignifying."
St John's councillors Chris Cawthorne and Matt Lamb both said they were concerned about the number of free sessions being offered at the recently refurbished tennis courts at the meeting on Wednesday (October 28).
Cllr Matt Lamb said: "Of course it's not just about the number of free hours its also when those free hours are available.
"It's not a great use if you are at school, for example, or if you are in employment. It would be great to hear that there will be some more hours on top of that but also when those hours are.
Cllr Lamb said the new courts were a vast improvement but did not want to see the facilities lost because people could not afford to use them.
"It's one thing to have this great asset but we need to make sure it's accessible to all," he added.
The refurbished tennis courts in Cripplegate Park opened in September after they had fallen into a state of disrepair and were worsened when it was used as a compound during flood prevention work in New Road in 2018.