City warned over infection rate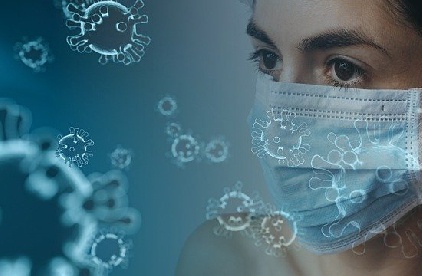 By Christian Barnett - Local Democracy Reporter
Concerned health bosses have asked the city to follow social distancing guidelines to put a stop to a worrying rise in the infection rate.
Worcestershire's Public Health director Dr. Kathryn Cobain said she was "really concerned" by the rising infection rate in Worcester as it was clear people were not socially distancing.
Latest figures show the infection rate in Worcester has risen by nearly 70 per cent in the last week and is now at 155 per 100,000 people.
"I am really concerned to see the rising infection rate in Worcester," said Dr Cobain.
"This is a clear indication that people are not social distancing and following the rules which can help prevent the virus spreading
I am appealing to everyone in the city, it is in your hands to help us stop the virus spreading. The figures show that the virus is spreading rapidly. Everyone needs to think about how you are going about your daily lives; washing your hands regularly, and wearing face coverings where it is compulsory to do so and keeping at a social distance.
"The virus only moves around because we mix and socialise. This is how it spreads. It is really imperative that we break the chains of transmission, and continue to follow the guidance.
"You can reduce your own risk to the virus and protect those you love, by following the rules and keeping Covid-19 under control."
Dr Cobain said a high number of cases were being transmitted within households and following the rules, such as the Rule of Six, would prevent many new cases.
Councillor Marc Bayliss, leader of Worcester City Council, said: "None of us want to see Worcester move to Tier Two.
"It will mean we all have to see less of our friends and family, and it would have an impact on our local businesses and economy.
"Please play your part in keeping us in Tier One by following the rules in every aspect of your daily lives – wash your hands regularly, wear a mask whenever it's required and keep your distance.
"Together, we can reduce the spread of the virus."
Worcester's rate increased to 155.1 per 100,000 people in the week up to October 25 with 157 positive cases recorded compared to 91.9 per 100,000 people in the previous week.
The infection rate has also increased in several other parts of the county including Wychavon, Redditch and Wyre Forest.