Community groups and charities encouraged to sign up for Community Services Directory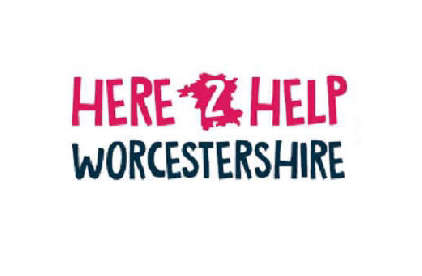 Here2Help are calling for anyone who provides a service to residents of Worcestershire to sign up to the new Community Services Directory.
The Community Services Directory is available for residents of Worcestershire to find help and support locally.
Here2Help are looking for charities, community groups, public sector organisations and businesses, who offer a service to the people of Worcestershire to sign up and be added to the directory.
Councillor Matt Dormer, cabinet member with responsibility for communities at Worcestershire County Council said, "Our Here2Help service has helped a huge number of people through lockdowns and when self-isolating, and we have been able to mobilise volunteers and link people to organisations that have been able to support them.
"As we move forward, we want to ensure that Here2Help is able to continue to support people in their local community. Our Community Services Directory is part of the Here2Help Offer and is helping people to access the variety of help available in the county."
There are currently over 275 services signed up to the directory.
Here2Help launched in 2020 in response to the Covid-19 pandemic and has provided a range of support to thousands of residents with access to food, medication, and local services.
The Community Services Directory expands to wider support with things such as mental health and money management.
Charities, community groups, public sector organisations, businesses, and anyone who provides a service to residents of Worcestershire can sign up to be listed in the Community Services Directory on the Here2Help website: Here2Help Coronavirus (COVID-19) | Worcestershire County Council