Concerns over flood defence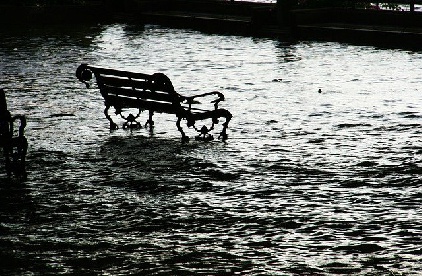 By Christian Barnett - Local Democracy Reporter
Villagers have welcomed a plan to finally install much-needed flood defences in an area hit several times by huge floods in recent years but some concerns have been raised by local councillors.
New plans reveal a desire to install permanent defences in Severn Stoke near Worcester several years after calls were made to protect the village.
The plans, submitted to Malvern Hills District Council, show how a new embankment would be created to the south of the village protecting the area from future flooding.
A section of Ham Lane would also be raised.
Severn Stoke Parish Council has asked if the design, height, slope and location of a proposed bund should be reconsidered and was also concerned the current plan would increase the risk of flooding behind the bund because of rainwater running behind it.
Parish councillors also said they were worried that the designs for Ham Lane did not take into account the volume and variety of traffic using the road.
"Councillors wish to express their thanks and appreciation to the Severn Stoke CIC, The Environment Agency and all other participating third parties for their hard work in getting the project to this stage," the council said in a response sent to Malvern Hills District Council planners.
"We cannot stress enough how welcome a flood defence would be and how much the future of the community depends upon it.
"Parish councillors wish to assist with the changes to the detailed design that are outlined above to deliver a safe and highly effective flood defence for Severn Stoke.
The vulnerable village was badly hit by major flooding in 2007 and 2012, ruining homes, the 500-year-old Rose and Crown pub, St. Denys's Church, and the village hall before floods hit for a third devastating time earlier this year.