Consultation launched on Worcester's newest secondary school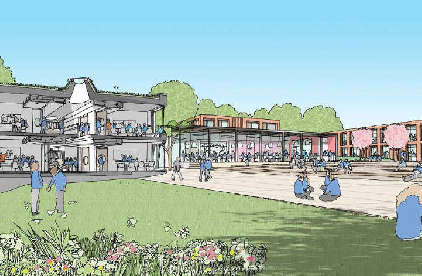 There is a further opportunity for parents, children and stakeholders to have their say on the new secondary school that is planned to be built in Worcester.
This round of consultation will run from today, 29 November 2021 to 23 January 2022 and asks stakeholders to share their thoughts on the council's proposal on the following:
The age range of the school
The size of the school
The values of the school
The build principles of the school
The results of the consultation will help shape the requirements for finding the right Academy Trust to operate the school.
As confirmed at November's Council Cabinet meeting, the new secondary school is proposed to be built in the Newtown Road area of the city subject to recommendations and permissions.
Councillor Marcus Hart, Cabinet Member for Education said: "We are really keen to hear from all stakeholders on the Council's current proposal for the school, and would urge people to use the consultation form on our website and have your say. We know that the new school in Worcester is something that the local communities and others are in support of. We were pleased with the level of response to the first survey and we are hoping this second consultation will also be something our local communities can really get involved in and together we can shape the future of the new school. "
Nearly 600 responses were received as part of the first round of engagement on the new secondary school project.
To have your say on this next stage of consultation, please visit: www.worcestershire.gov.uk/newsecondaryschool