Controversial home has planning permission after complaints made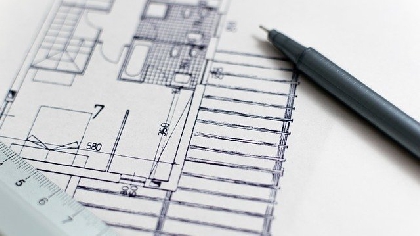 A controversial plan to build a home on city green space is being built lawfully, the council has said, after claims work had started without permission.
The plan to build a two-storey four-bedroom home in Nunnery Lane off Spetchley Road next to a bungalow known as Rose Villa was allowed to go ahead after a government planning inspector overturned a rejection by Worcester City Council's planning committee earlier this year.
Applicant Jabran Khalid resubmitted the plan to the city council in February but added two more bedrooms to the plan for the home.
A decision on the six-bedroom house is yet to be made by planners at the city council but Mr Khalid is well within his rights to build a four-bedroom home under the plan overturned by the government inspector.
In his planning statement, Mr Khalid said the home would be built on a "scruffy end of garden plot with no physical noteworthy features" and would also include three car parking spaces.
Earlier this year, government planning inspector RC Kirby said that whilst the plan did clash with the policies in the South Worcestershire Development Plan (SWDP), it would not have any more of an impact than a garage that already had permission to be built on the land.
The site was designated as green space in the SWDP – land that extends along the rear of the gardens along Nunnery Lane and Spetchley Road which link to the larger green space of Worcester Woods and the playing fields at Nunnery Wood.
The site fell was part of previous planning permission granted by the city council for the current bungalow which stated the green space must be landscaped and kept as a garden only and should not be developed on.
A number of objections were raised by neighbours who feared they would lose privacy from the new home and more objections have been raised against the six-bedroom home plan.
Some neighbour objections stated the green space to the side of the bungalow used to be an orchard and they were under the impression that new trees would be planted when planning permission was granted for the bungalow.
During a city council planning committee meeting last May, Councillor Chris Cawthorne warned that if the plan was approved, it could be "opening up the floodgates" to a whole new road behind Spetchley Road.
By Christian Barnett - Local Democracy Reporter