Council is preparing to welcome refugees fleeing Ukraine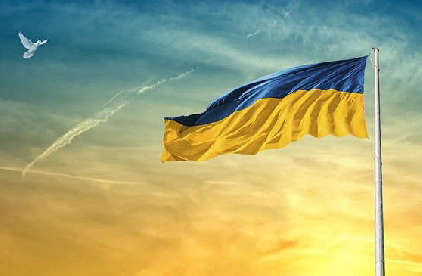 The council is preparing to welcome refugees fleeing Ukraine and will be 'doing all it can' to help people escaping the conflict, its leader has said.
Worcestershire County Council said it will be helping to support refugees fleeing Ukraine but, with the conflict still unfolding, does not yet know how many people – with or without links to Worcestershire – will be settling in the county.
Council leader Cllr Simon Geraghty said the conflict in Ukraine was "truly horrifying" and the council would be doing all it could to support people fleeing the country.
The leader, alongside council chief executive Paul Robinson, was quizzed over the authority's plans to support Ukrainian refugees by councillors during a scrutiny meeting at County Hall on Wednesday (March 23).
"I suspect there will be much larger numbers if we think about what is unfolding in Ukraine," Cllr Geraghty told the council's overview and scrutiny performance board.
"The displacement of people coming over the border and how those countries are having to react. We can see that those numbers are going to be substantially higher than what we have done in the past with the Syrian and Afghan situations."
The council estimates there are around 130 families in the county with Ukrainian links that may need support through the government's Ukraine Family Scheme but has not confirmed how many will be using it.
The scheme allows applicants to join family members or extend their stay in the UK, allowing immediate and extended family of British nationals and people settled in the UK to come to the country.
The council said it does not have any figures for the "uncapped" Local Sponsorship Scheme which allows Ukrainians with no ties to come to the UK.
Council chief executive Paul Robinson said: "There is an awful lot we don't know at the moment," he said. "I think that's inevitable.
"I think we are well placed. We have a good agreement with the district councils and we're all on the one page and we're all committed to making this a seamless approach."
The discussion by the scrutiny meeting, a day ahead of the scheduled discussion by the council's cabinet on Thursday, came after a plea by opposition councillors in Worcestershire to hold a special meeting to discuss the Ukrainian refugee crisis was rejected by the ruling Tory administration.
By Christian Barnett - Local Democracy Reporter