Council ordered to repay parent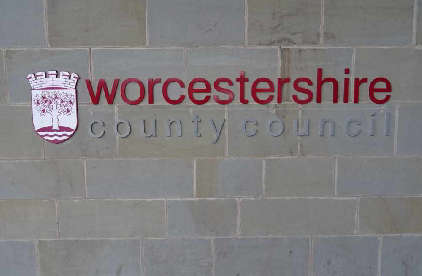 Worcestershire County Council has been forced to repay a parent who was wrongly told for eight years that she should cover the cost of sending her epileptic child to school.
The council must reimburse the travel costs for the epileptic child since 2013 after it made a string of errors.
The council was criticised by the Local Government Ombudsman for refusing to reimburse the Worcestershire parent -known as Mrs T – fully even after admitting the mistakes.
It came after the county council said it would pay travel costs if the child was attending its preferred choice of school 12 miles from the child's home but would not pay if the child travelled to a closer but out-of-county school.
Mrs T said her preferred option –a special needs school and four miles from her home – would help her manage her child's epilepsy and seizures.
The parent argued she would have to wake her child to get her ready to travel to the council's preferred school – but that doing so rather than allowing her to rise naturally caused her to suffer seizures.
The ombudsman said the council agreed in 2013 the parent could send her child to the closer school but insisted she pay for school transport.
By law, councils have to provide free school transport to those eligible but the cost can be handed over to parents and carers if their preferred school is further away than the council's choice – the opposite to the case of Mrs T.
Mrs T was told by the council she was ineligible for school travel assistance due to her decision to name a different 'preferred' school to the council.
She "raised concerns on several occasions" but kept being referred back to the council's 2013 ruling.
It was only when Mrs T started a new job in January 2021 that she discovered the law had been applied incorrectly by the council and it was in fact responsible for paying.
Mrs T told the council about the mistake but was again refused assistance. She appealed the decision and won.
The council admitted it had made a mistake in 2013 but claimed it only had a record of Mrs T's concerns since 2018 and would only pay from 2021.
Mrs T complained again and was told the council would reimburse travel costs from 2018.
The ombudsman said the council had caused "distress, inconvenience, frustration, financial loss and prevented Mrs T from appealing sooner" and should pay her £200 compensation.
A spokesperson for Worcestershire County Council said: "We are sorry for the distress and difficulties that have been caused to the family involved in this situation.
"We have accepted the recommendations of the investigation and apologised to the family affected by our failings in this particular situation.
"We are taking actions and learnings from the agreed action plan that was provided to us by the Local Government Ombudsman following their investigation and we will use the learning from this investigation to take appropriate further actions to improve services."
By Christian Barnett - Local Democracy Reporter