Council to consider £320,000 investment in Worcester's litter bins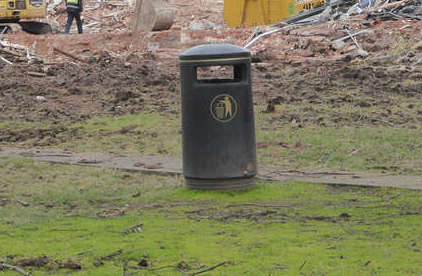 A major programme of investment to improve litter bins across Worcester is to be considered by City Councillors.
More than £320,000 will be spent across the next four years on replacing existing public bins with larger and better-designed ones, if the Environment Committee backs the plan when it meets on Tuesday 2 November.
The proposals are in addition to £80,000 already committed to upgrade existing litter bins by March 2022 and install new ones in 23 new locations. This will increase the overall capacity in those areas by 14,455 litres.
Phase two of the work would see the additional £323,000 invested between April 2022 and March 2025. It is proposed that this would include the revamping of 52 bins across Worcester's main parks, the replacement of many smaller, outdated older bins, and adding bins to another 16 locations across the city for the first time. Phase two would deliver an additional increased capacity of 70,055 litres for the city's litter bins.
Councillor Andy Stafford, Chair of Worcester City Council's Environment Committee, said: "Ensuring Worcester's streets are clean and tidy is one of the City Council's top priorities and this proposed investment, if approved, will make a major contribution to reducing the amount of rubbish and litter across the city."
If the Committee backs the proposals, the work would involve removing smaller, little-used bins in some areas and replacing them with a smaller number of larger bins.
Dog owners will be able to put their pets' waste in the new bins, giving them more options for cleaning up after their animals.
Image: © Copyright Chris Allen