Council to spend £40,000 on new bins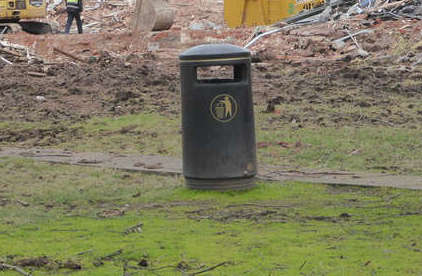 Hundreds of bins are set to be replaced across the city at a huge cost after plans were backed by councillors.
Worcester City Council's environment committee backed plans to spend up to £400,000 on replacing hundreds of bins across Worcester and install almost 40 more across the next four years.
The two-phase scheme would see many of the city's smaller, outdated, and underused bins replaced in the years up to 2025 with 23 new bins installed this year and a further 16 installed over the next few years.
More than 50 bins across the city's parks would also be revamped as part of the second phase of the work.
Dog owners will also be able to put their pet's waste in the new bins.
Environment committee chair Andy Stafford welcomed the "substantial" amount of money being spent on the new and replacement bins.
"All of us as ward councillors will have had over the years about overflowing bins and hopefully this will drastically reduce the occurrence of that," he said during the committee meeting in the Guildhall on Tuesday (November 2).
Councillors had already agreed to spend up to £75,000 on waste collection this year – including the return of the Saturday Skip service – with around two-thirds of the money marked to go towards new bins and improving collections.
Following discussions, the budget for the bin improvements increased by £32,000 to £80,000.
Installing the new bins this year, will allow an extra 14,455 litres of rubbish to be stored with the later work increasing volume in the city's bins by an extra 70,000 litres.
The council replaced more than 50 bins last year with solar-powered 'gull proof' bins and new recycling bins.
The extra money for bins comes after councillors backed plans to spend an extra £40,000 next year on measures to tackle the city's gull problem – of which littering plays a part.
The city council has also said it will fly hawks in more areas of the city to ward off gulls, help landlords pay to make buildings 'gull proof' and flash lights and play distressing noises to ward birds off.
By Christian Barnett - Local Democracy Reporter