Council's secret land talks criticised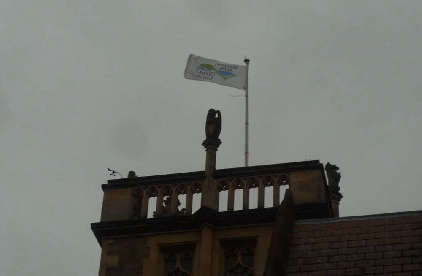 A group looking to build a town square in Malvern has criticised the council for planning to hold 'secret' talks over the sale of an important piece of land.
Malvern Hills District Council is planning to sell off a strip of land at Edith Walk behind the town's Foley Arms as part of a plan to build new homes and shops but will controversially hold crucial discussions behind closed doors.
Community group High Street Malvern, which has been pushing for the land behind the pub and hotel to be turned into a new square, has called for the talks to be held in public.
Planners at MHDC approved proposals by developer Elevate to transform the disused car park into 17 homes and three new shops last June.
High Street Malvern and Malvern Civic Society produced plans in 2019 which would use Edith Walk as a centrepiece for a new town square which were overlooked by the council.
Civic society committee member Roger Sutton said the council has continuously ignored the group's plans to build a new square centred on Edith Walk called 'Elgar Square' and has questioned why the council needs to hold discussions away from the public.
Mr Sutton said: "Is there not a serious conflict of interest? The council may be choosing money in the bank rather than the interests of the council taxpayers. There is much support for the Elgar Square plan.
"The plan by Elevate, approved by the council last year, was approved while not taking sufficient account of concerns expressed. The 19th Century Foley Arms stable block which could be made into the centre piece of Elgar Square will be demolished; there is no useful 'community benefit' included in their plans.
"The exact price to be extracted for the ransom strip may be confidential for the time being but the discussion around the decision is not.
"Why not wait for the consultants' report before making any decision? The ransom strip constitutes control over the development and the council can dictate how the area is developed."
"The handling of this issue does no credit to either officers or elected members of the district council and any decision should be postponed at least until the consultants' report has been received and analysed."
A report, which will be discussed by the council's executive committee away from the public and press, said a price has already been agreed for the sale of the 'ransom strip' – so-called because it was kept by the council when the land around it was sold.
Although the owner of the larger piece of land has the right to cross the council's smaller piece of land, the entrance needs to be widened to give proper access.
By Christian Barnett - Local Democracy Reporter