County Council warned over complaints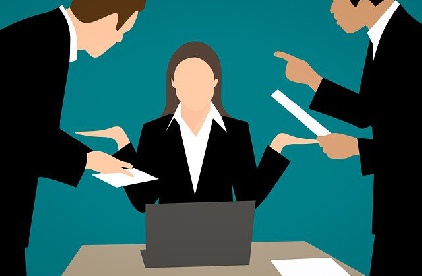 By Christian Barnett - Local Democracy Reporter
Worcestershire county council has been warned again by a public body watchdog over how long it takes to deal with complaints.
The Local Government and Social Care Ombudsman (LGSCO) has warned Worcestershire County Council again for taking too long to hand over information and for its "insufficient" responses.
The ombudsman's annual complaints statistics, which show how many complaints have been made against councils, the nature of complaints and how complaints are dealt with, said the county council received 65 complaints in the last 12 months, slightly down from the previous year.
However, the number of complaints that were upheld increased by nearly a third to 86 per cent.
A letter by Michael King from the LGSCO to the council's chief executive Paul Robinson said the concerns he raised last year about the council's response to complaints had sadly not been rectified this year.
"In last year's letter, I raised my concerns with your council's failure to provide my staff with
the information they need during investigations," he said. "I also commented that, in some cases, your council had taken too long to implement agreed recommendations.
"Unfortunately, this year has seen a repeat of these issues with my investigators reporting delays in providing information or having to seek clarification because responses are insufficient.
"In one case the delays were such that we took the unusual step of threatening to issue a witness summons to obtain the information requested.
"In three separate cases recommendations were not implemented within the agreed timeframe."
Councillor Adrian Hardman, deputy leader of the council, said: "We acknowledge the findings of the Local Government Ombudsman annual review and we always try to address complaints appropriately through the statutory and corporate processes in place at the council.
"Many of the complaints that go to the Ombudsman are complex and involve multiple services and organisations, and our priority is always to resolve complaints within an appropriate timescale.
"In 11 out of the 12 cases highlighted to us, we delivered the outcomes satisfactorily.
"In light of the previous report, the council has taken steps to prevent future delays and bring improvements."
Last year, the county council was forced to apologise and pay £4,200 to a mother for causing her son – who has special educational needs – to miss 14 months of school.