Covid-19 vaccination clinics for pregnant women to expand across Worcestershire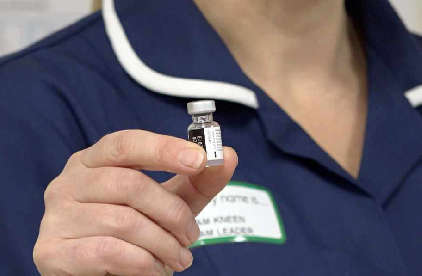 Weekly drop-in Covid vaccination clinics for pregnant women are to begin in the antenatal clinics at the Alexandra Hospital in Redditch and Worcestershire Royal Hospital following the success of clinics at Kidderminster Hospital's Maternity Hub.
The clinics – which will run from 9am to 1pm every Friday in Redditch from today, and 9am to 1pm every Wednesday in Worcester from Wednesday, February 2 - are available for pregnant women, women who have recently given birth, breastfeeding women and partners.
They are in addition to the walk-in clinics already available across the county which anyone can use. It is hoped the convenience of being able to have the vaccine while at an existing antenatal clinic will further improve uptake.
Justine Jeffery, Director of Midwifery at Worcestershire Acute Hospitals NHS Trust, said: "COVID-19 rates are currently higher in Worcestershire than England's average rate and can be serious for pregnant women. It is so important to have both doses of the vaccine and we are hoping these new vaccination clinics will further encourage pregnant women and women who have recently given birth to get their jabs.
"The clinics at Kidderminster Hospital and Treatment Centre's Maternity Hub which run from 9am to 1pm on Tuesdays are continuing to be really successful, so we are delighted to be able to expand the offer to the Alexandra Hospital and Worcestershire Royal antenatal clinics. We are really grateful to the vaccination team from SW Healthcare who are supporting us to deliver all of these clinics."
For further information on the drop-in clinics or to book an appointment, call the clinics direct. For the Alexandra Hospital call 01527 512004, for Kidderminster call on 01562 512376 or for Worcestershire Royal call 01905 760659. Further information is also available at www.worcsacute.nhs.uk/maternity-services.
The vaccine has been proven in clinical studies to be safe for pregnant women and their baby and is recommended by NHS England, the National Childbirth Trust and the Royal College of Obstetricians and Gynaecologists.
To find details of all Covid vaccination walk-in clinics in Worcestershire visit: www.nhs.uk/covidvaccine