Cycle route plans revealed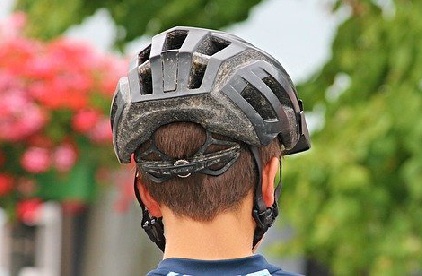 By Christian Barnett - Local Democracy Reporter
Money looks set to be made available to improve walking and cycling routes along part of the city's riverside.
Worcester City Council said it is working with Worcestershire County Council to look at ways of improving walking and cycling routes between Diglis and Carrington Bridge which also links in with plans for routes between Kempsey and Diglis along parts of the River Severn and A38.
Around £55,000 has been put forward by the city council as part of its share to make sure progress on the work continues.
The overall cost for the improvement work has been estimated at around £265,000. The first phase of the work would focus on the route between Diglis Bridge and St Marks Close next to Cherry Orchard Nature Reserve.
The walking and cycling work would also connect the city with the planned urban extension of Worcester where thousands of homes will be built south of St Peter's as well as compliment work on the city Riverside, Diglis Playing Fields and Kepax bridge, the council said.
The contribution from the city council, which will likely be the first of many, would come from leftover section 106 money – the money paid to the council by housing developers as part of a deal to improve city infrastructure.
Around £150,000 will likely be made available to the council, with discussions between the developer and the council still ongoing, after plans for a canal footbridge were scrapped because it could no longer be built due to the towpath not being wide enough.
But the news the canal footbridge work would not go ahead surprised some councillors who had not been made aware it had been scrapped.
City councillors agreed to put forward £100,000 for the cycling and walking improvements in February 2018, of which £25,000 has been spent so far on studies and surveys.
Multi-million-pound plans to build another bridge across the River Severn in Worcester were also revealed earlier this month.
The foot and cycle bridge would connect St John's via Bromwich Road and Slingpool Walk and the city centre via Severn Street next to Diglis Hotel.
Fundraising for the £4 million bridge has already started with a hope it will be backed as part of the Government's MyTown fund.
The city council's place and economic development subcommittee recommended spending £50,000 on the work at a meeting on Thursday (October 29) and the council's policy and resources committee will discuss the work at a later date.