Delay to traveller plan decision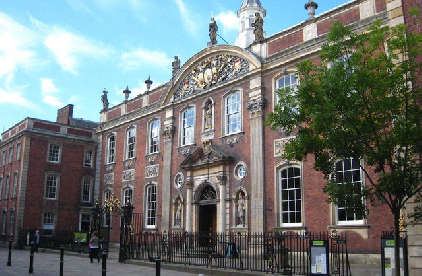 A decision on whether to build a traveller site on the edge of the city has been delayed.
Proposals which could see ten permanent traveller pitches built next to the A4440 in St Peter's in Worcester were set to go before council planners on Thursday but have now been pulled at the last minute.
Councillors will still have to decide on the controversial scheme but will unlikely make a ruling until after May's local elections.
Landowner Roger Lethem, who is also the applicant, said "minor clarifications" had been requested by the council "at the 11th hour" but was still confident of securing planning permission.
Speaking after his decision to withdraw the application from the agenda, Mr Lethem said: "Hopefully the council will give the opportunity for some of our disadvantaged brethren to settle into our community with a permanent home and stable environment, which I think seeing the problems we are faced with globally, we should show tolerance and empathy for those endeavouring to make a better life for themselves."
Worcester City Council's planning officers had recommended the application was refused.
The report, which was due to be discussed by the council's planning committee at a meeting in the Guildhall on March 24, said allowing a traveller site to be built would "erode and harm" the open landscape and green space.
Officers also said they were concerned by the plan to use the A4440 to access the site.
A total of 160 objections were made against the plan as well as a number of "discriminatory and abusive" comments towards the traveller community – which the council said it has ignored – and an objection from a person pretending to be from Natural England.
A sign was put up on the field next to the busy Broomhall Way at the start of 2021 by Mr Lethem claiming the site was being put forward as part of call for new traveller sites in the city.
Worcester City Council dismissed the claims it would be considered having ruled it would be unsafe.
A planning application was then submitted in December for the permanent pitches.
By Christian Barnett - Local Democracy Reporter