Eco business park could bring more than 100 jobs to a village as part of new plans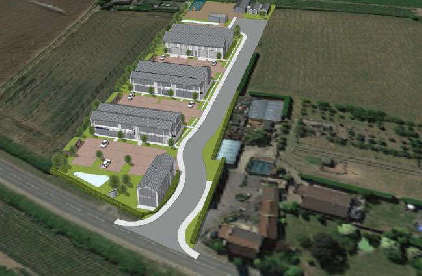 A 'first of its kind' eco business park could bring more than 100 jobs to a village as part of new plans.
Up to 24 new units would be built on land currently used as a nursery by Hartland Plant Centre off Main Road in Kempsey.
The business units would be designed to fit in with the existing polytunnels on the land and a new farm shop would also be built.
The plan has been welcomed by some residents in Kempsey with several messages of supported registered with Malvern Hills District Council during public consultation.
Dean Jordan of The Coach House in the village said: "This is a very positive move for the village and surrounding area as it will bring much needed jobs and modernisation to the location.
"The development is also incorporating renewable and sustainable technologies so therefore creating a very low or zero carbon footprint, the first of its kind on a commercial premises in the Malvern Hills district."
Despite the support from some villagers, Kempsey Parish Council has objected saying it was in an "inappropriate" location and would "significantly" change the character of the village.
A statement included with the application said: "The development will create much-needed new jobs and business growth opportunities at a time when many businesses and jobs have been hit by the Covid-19 pandemic. The proposals will also create temporary jobs during the construction process. New employees would be able to use some of the facilities in the village, such as the pubs and shop and could spend money locally.
"The village has seen considerable growth in recent times, and as one of the largest villages in Worcestershire, the fact that these proposals will allow many of the residents to set up new businesses or be employed locally to their homes will underpin the cohesion of the community.
"Further the proposed farm shop will provide a place to shop and will assist in meeting day-to-day needs for local people, improving access to fresh food and providing a place to meet neighbours.
"The energy efficiency of these new units will be substantially improved above 'standard' business units. The applicants have carefully considered opportunities to provide onsite energy generation, electric car charging points, photovoltaics, biomass energy generation and other features that substantially reduce the carbon footprint of this scheme."
By Christian Barnett - Local Democracy Reporter