Empty city pub will not be converted into flats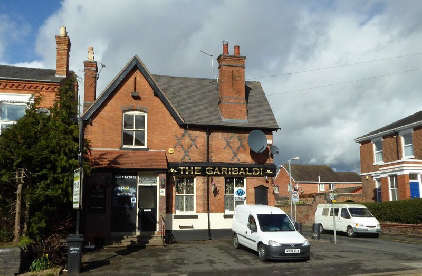 An empty city pub will not be converted into flats after an appeal was thrown out by a government inspector.
Proposals to convert the Garibaldi Inn in St John's into six flats were rejected by Worcester City Council's planning committee last year but an appeal was lodged with the government's planning inspectorate hoping to get the decision overturned.
The plan was unanimously rejected by councillors in July last year over fears it would make parking problems near the busy city gateway even worse which the government inspector agreed with before throwing out the appeal.
A report by planning inspector Rachel Hall outlining the objection said: "The prevalence of cars parked on street and on driveways in the vicinity of the site points to a reasonable degree of reliance on travel by private car amongst occupants of nearby houses.
"No robust evidence is before me to indicate otherwise. It therefore seems reasonably likely that future occupants of the proposal would opt to travel by car.
"I find that the addition of six flats could reasonably be expected to generate a parking demand well in excess of the three spaces proposed."
Highways officers had stressed that at least eight car parking spaces – five more than had been proposed – would be needed to serve the new apartments before the plan could be supported.
Despite the strong objection from Worcestershire County Council's highways department over the shortfall in parking, planning officers in Worcester had recommended to the planning committee that the plan should be given the green light.
The shortfall in parking was criticised by some members of the planning committee including Cllr Alan Amos who said it would be "irresponsible" to approve a plan with little regard for adequate parking spaces.
St John's councillor Richard Udall, who admitted it was unlikely the pub would re-open, was supportive of the building being brought back into use but feared that the parking shortfall would cause "chaos" in an already heavily congested area.
It was not the first time city councillors had been asked to make a decision on the future of the pub in the city's Bromyard Road, with a previous plan to convert the pub – which has been empty since 2019 – into seven flats rejected by planning officers in 2020.
By Christian Barnett - Local Democracy Reporter