Empty homes tax backed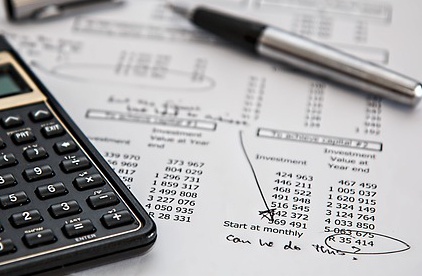 By Christian Barnett - Local Democracy Reporter
Owners of city homes left empty for more than five years will have their council tax bill tripled.
Worcester City Council has agreed to increase the amount it charges by 200 per cent from April for homes that have been empty for more than five years and 300 per cent for homes vacant for more than a decade.
Of the 485 homes in Worcester, 57 have been empty for more than a year, 50 have been empty more than two years and 25 have been empty between five and ten years. A total of 14 homes have been empty in Worcester for more than a decade.
But as many as 283 properties in Worcester are classed as 'second homes', according to the council, which are empty but have been furnished and as a result are not forced to pay the extra council tax like an empty home would.
The council also does not class them as empty and are not prioritised by housing officers.
The city council's director of finance Shane Flynn said the owners of second homes had to pay council tax on empty second homes as long as it was empty for less than two years unlike some councils.
Cllr Marjory Bissett said it seemed it was not as simple as just putting furniture in a property to make it a second home as fridges and washing machines also had to be installed and owners had to prove they were living there at least some of the time.
"It's only 39 houses [that would be charged] but it's a step in the right direction in making houses available for people that don't have them due to the number of empty properties," she said.
Cllr Tom Collins said the number of empty homes was a "complex situation" and the council's current system may not dealing as well with split motive of dealing with dilapidated nuisance properties as well as empty homes that were not available as accommodation for the city.
Cllr Collins said the council's approach to 'second' homes needed its own policy but his plea to look into setting one up was narrowly rejected by the council's communities committee with chairman Cllr James Stanley using his deciding vote.
Cllr Chris Mitchell said: "The only downside of this is that if somebody identifies that they are going to triple the rate for their property, they will make it look habitable so it's not going to reduce the number of properties available – they will still be empty, they'll just look habitable. That's just how some property owners are."
He added that the amendment by Cllr Collins was trying to address consequences that were so far unknown.
"It's trying to answer lots of questions but we don't know what the questions are as opposed of getting on and doing something and dealing with them as they arise," he said.
"We should be adapting rather than finding a perfect solution. I would rather get on and do something now."
If an average band D property in Worcester, which would be expected to pay around £1,800 a year council tax, was left empty for five years the bill would increase to just under £5,500.
The same property would be charged roughly £7,250 if it was left empty for ten years or more.
The council currently charges an extra 50 per cent on top of the normal council tax bills for homes which have been empty for more than two years.
The plan was backed by the council's communities committee on Wednesday (October 28).