Fines for feeding gulls could soon be in place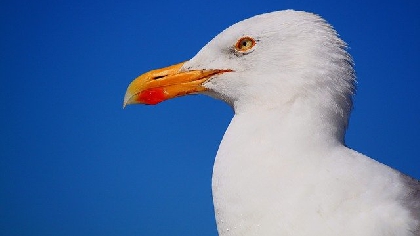 A plan to introduce fines for feeding gulls, aggressive begging and dangerous cycling in the city centre could finally be introduced.
Worcester City Council wants to introduce a public space protection order (PSPO) for the city centre which would mean £100 fines could be handed out to anybody seen aggressively begging, feeding gulls or cycling or skateboarding dangerously.
The council held a 12-week public consultation in March and April last year but a decision to move ahead with the plan was delayed in October over concerns about the wording of the order and how it would be properly enforced.
Councillors will be asked next Tuesday to hopefully approve a further month-long public consultation over introducing fines for what it has deemed the three biggest concerns of the public – feeding gulls, aggressive begging and dangerous cycling.
Councillor Lynn Denham, vice chairman of the communities committee, said: "Councillors and the public have differing views on these proposals – but we all want to make sure that Worcester's city centre offers a safe and pleasant environment.
"The latest report to the communities committee and the draft PSPO have been carefully written, making it clear that that a zero-tolerance approach will not be taken.
"In many cases issuing a fixed penalty notice would be a last resort, after an individual had repeatedly failed to change their behaviour or engage with support on offer."
Several options were put forward during the first consultation last year which could have resulted in fines including urinating and defecating in public, being found under the influence of drugs and legal highs and general begging.
The council has only decided to move ahead with fines for feeding gulls, aggressive begging and dangerous cycling and skateboarding
The council has already put aside £60,000 as part of its budget for the next year to hire two new enforcement officers to hand out fines when the PSPO is in place.
By Christian Barnett - Local Democracy Reporter