Flats approved despite parking concerns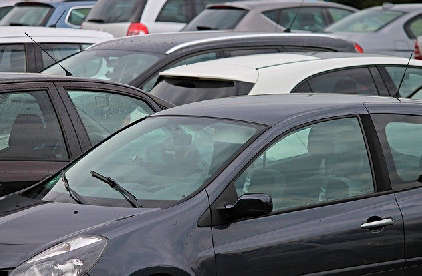 A major plan to build housing on the site of a former city swimming pool has been backed by the council amid concerns about parking.
Sanctuary Housing's proposals to build a mix of 40 affordable two-to-four-bed homes and one-bed flats on the site of the former Sansome Walk swimming pool in Worcester was approved by the city council's planning committee on Thursday.
The plan was backed despite concerns about the potential loss of parking for residents in that part of the city centre.
The plans include two apartment blocks housing 28 flats and 12 homes as well as 87 parking spaces and cycle storage – with around a third of the spaces saved for residents in Chestnut Street.
During the meeting in the Guildhall, Cllr Jenny Barnes, who represents the Arboretum ward, said: "We don't know how those 26 spaces will be carved up in the future and I think it is quite important that we get the details sorted.
"Residents already have few parking spaces in the Arboretum and to lose those 26 would be outrageous.
"We have enough problems as it is, and I think that it needs to be sorted. It is a real sticking point for residents.
"We own it at present, we are in control at present. Let's not lose that control."
Dozens of residents in Chestnut Street gave up part of their back gardens when the swimming pool was built in the late 1960s in exchange for a parking space which the city council said was only a "temporary measure."
The former swimming pool closed at the end of 2016 and was finally demolished last summer after years of delays.
The derelict swimming pool was due to be demolished in early 2019 but work was delayed to due to a higher-than-expected amount of asbestos being found and was eventually demolished last year – at an estimated cost of £2.64 million.
The swimming pool closed in December 2016 following the huge multi-million-pound redevelopment of the city's Perdiswell Leisure Centre.
The council agreed to move ahead with demolishing the building in January 2017 before deciding the land would be used for new homes in July later that year.
By Christian Barnett - Local Democracy Reporter