Funeral rules relaxed in Worcester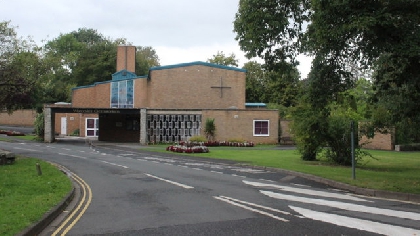 © Copyright Nigel Mykura and licensed for reuse under this Creative Commons Licence.
The number of people now allowed to attend funerals in the city has been doubled following changes to government advice.
Worcester City Council has now said up to ten people can attend funeral services in Worcester following a review of government guidance and an assessment of available space at the Astwood Crematorium chapel.
Funeral attendees should still stand two metres apart from each other and follow other measures such as washing hands regularly and coughing and sneezing into a tissue or the crook of your arm.
Only five people could attend funeral services before this week after stricter social distancing measures were put in place to help stop the spread of the coronavirus.
The changes to government advice were brought about by a desire to "strike a careful balance" between allowing families to grieve properly and minimising the risk of spreading the coronavirus infection.
Government advice still maintains those with coronavirus symptoms must not attend funeral services.
The government has left it to councils to decide how many mourners can attend funerals given the different sizes in venue but said numbers should be kept as low as possible.
Mourners who are classed as extremely vulnerable can attend services if measures are put in place to reduce the risk.
People self-isolating because someone in their household is ill may attend if they do not have symptoms themselves.
The city's Astwood and St John's cemeteries were closed to the public – except for funerals and burials – on April 11 due to the coronavirus lockdown but have now reopened.
The city council is not limiting the amount of people allowed to visit the cemeteries but said people should stick to social distancing measures.
By Christian Barnett - Local Democracy Reporter