Homes plan hit with delay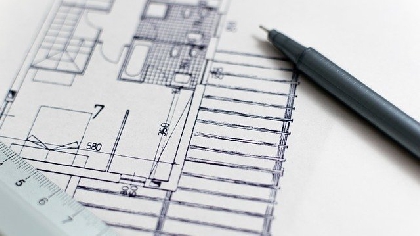 By Christian Barnett - Local Democracy Reporter
A plan to demolish the former base of the county's school library service to make way for nine new homes has been hit by another delay after a request was made for 'minor' changes to be discussed again by councillors.
Signature New Homes was given outline permission to build eight houses and one bungalow in Sherwood Lane, Worcester, in November last year after a city council planning officer approved the scheme.
However, due to opposition to the plans from nearby residents, ward councillor for the area, Alan Amos, has 'called in' the full application so that minor details can be discussed by the planning committee at its meeting on June 25.
The plan, which will see the old Worcestershire County Council library service building knocked down, was first put forward in November 2018 but a decision was not reached for more than a year after councillors initially deferred a decision – despite their own planning officers recommending it should be approved.
Several 'minor' alterations to the application were put forward in March including changes to the internal layout of some of the homes, changes to eaves and window arching and the moving of a side door.
A decision on the minor alterations should have been made in early May but was pushed back until this week's planning committee meeting (June 25) after the application was 'called in' by Cllr Amos on the grounds of significant opposition to the original proposal.
A report compiled by city council planning officers said the changes to the application were "minor" and would have no impact. It also said there was "no reasonable rationale" to reject them and recommended to councillors that the full application should be approved on June 25.
Planning committee member and ward councillor Amos says the eight homes and bungalow would be completely out-of-character with the surrounding area.