Homes set for approval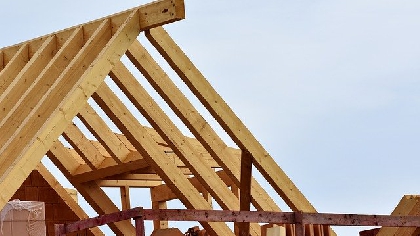 Changes to a controversial plan to build new homes on an 'unkempt' garden look set to be approved despite a councillor's objection.
Lockley Homes wants to demolish a large two-storey detached home known as 'Mayfield' in Malvern Road – replacing it with a new four-bed home – as well as two homes and three bungalows.
The developer already has permission to build six two-bed flats and three three-bedroom bungalows on the land after it was controversially approved by Worcester City Council's planning committee in January.
Lockley put forward new plans which do not include a contentious apartment block.
Ward councillor Alan Amos has referred the application to the council's planning committee for a decision.
Cllr Amos said the plan had already been refused once by the council's planning committee and the new plan was too similar.
The council's planning committee rejected Lockley's a plan at a meeting last December but was forced to take a second look as the decision was against the recommendation of the council's planning officers to approve it.
Officers had advised councillors that it would be difficult to fight an appeal as the reasons for refusal were not strong enough.
The first plan submitted in June proposed building a mix of eight detached and terraced homes after it was revised from the initial plan to build a three-storey apartment block at the rear of the site.
Several objections were raised by neighbours, some of whom welcomed the original plan, after the design and type of homes was changed after submission.
One objector, who lived at neighbouring care home Stanhope Court, said the new houses would have destroyed the peaceful environment she had – and the new homes would mean she was "invaded front and back."
In a statement included with the new application, Lockley Homes said: "We consider that the proposals will not result to harm to the character and appearance of the area, nor the living conditions of existing or future residents. The application site benefits from a very recent detailed consent for a similar scheme providing small-scale residential development.
"This new proposal has replaced the consented detached apartment block with a large detached two-storey dwelling – signalling a return to our previous proposal for the site. As such, the new application is for just six new dwellings. This new application therefore proposes a scheme more in keeping with the current streetscape of Malvern Road and the neighbouring properties.
"This move away from the three-storey apartment block at the front of the site therefore significantly reduces the impact on existing views, light levels and gardens, and furthermore prevents any perceived over-looking or over-shadowing issues."
By Christian Barnett - Local Democracy Reporter