Hospital trust debt to be wiped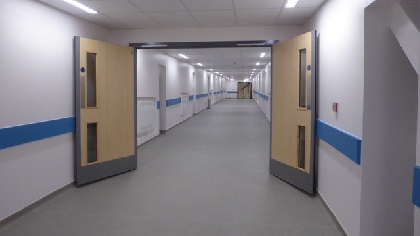 More than £320 million of NHS trust debt will be wiped by the government to strengthen the county's health system during the coronavirus pandemic, it has been announced.
Health Secretary Matt Hancock announced he would be wiping the slate clean for hospitals up and down the country – which includes Worcestershire's cash-strapped hospital trust – in a vital boost for the NHS as it battles against the coronavirus.
Worcestershire's hospital trust has been told the its debt, totalling £321,580,000, has been written off as part of more than £13 billion wiped by the government.
The move by the government will allow trusts to invest in maintaining vital services and longer-term infrastructure improvements.
Worcester MP Robin Walker welcomed the news saying it would ensure the NHS had foundations for the future as well put the system in a better position to tackle the pandemic.
Mr Walker said: "I am pleased that £13.4 billion of NHS debt has been written off and this step will put the NHS in a stronger position to be able to respond to this global coronavirus pandemic, and it will ensure that our NHS has foundations for the future too.
"It is welcome news that the Government is providing the NHS with whatever it needs to tackle coronavirus, and this announcement provides the NHS immediate financial certainty to plan and deliver their emergency response as well as providing an increase in testing across the country."
Under the new rules set out in a letter to all NHS Trusts, should hospitals need extra cash this will be given with equity, rather than take out a costly loan.
NHS chief executive Sir Simon Stevens said: "We've advocated for and support this pragmatic move which will put NHS hospitals, mental health and community services in a stronger position – not just to respond to the immediate challenges of the global coronavirus pandemic, but also in the years ahead to deliver widespread improvements."
By Christian Barnett - Local Democracy Reporter