Hotel rooms all booked up to help recovering patients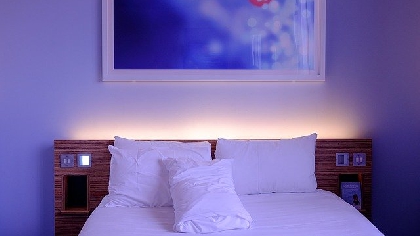 Hotels across the county have answered the call for help from Worcestershire County Council, and offered the extra rooms needed.
Worcestershire has once again proved it is Here 2 Help, finding the extra hotel rooms needed for recovering patients in just 48 hours.
Since the Council appeal launched on Monday, hoteliers across the county have been brilliant in coming forward and offering their hotel rooms to be booked.
They will be used as a safe space for those recovering during the Coronavirus pandemic.
They will prove crucial for those who are now well enough to leave hospital but still need assessment for social care.
Councillor Karen May, Cabinet Member with Responsibility for Transformation and Commissioning, at Worcestershire County Council said; "I'm so proud of the wonderful people of Worcestershire coming together and helping us to book the rooms we needed so quickly.
The rooms will prove vital in ensuring our residents receive the help and support they need during these testing times. I'd like to thank everyone who got in touch with me personally and those who contacted us through to our Here 2 Help website, to help us reach our target.

This is just one of many great examples of the community spirit that has been shown by everyone across the county in recent weeks. It's been really great to see, and brings a smile to your face."
At the time of the appeal launching, the County Council had already secured Stourport Manor and Cadmore Lakeside to offer this service. More hotels have come forward and the Council is working with them to provide further rooms.
If you have any goods and services that you wish to donate, please visit www.worcestershire.gov.uk/here2help and fill out the form by clicking on the 'Tell us how you can help' button at the bottom of the page.