Hundreds of kind-hearted people volunteer to help in Worcestershire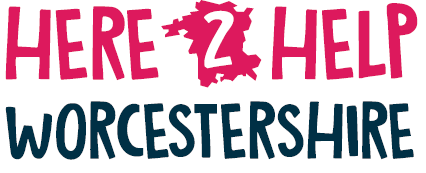 More than 750 people have offered their time free of charge to help out in their communities during the Coronavirus outbreak.
Worcestershire County Council is running a community action campaign called 'Here 2 Help' and a dedicated Here 2 Help website.
On the website there is a 'Tell us how you can help' form for people who want to volunteer to help in their communities over the next few weeks and months.
They will be coming to the aid of residents who need help as they self-isolate due to the virus who are not able to get help from family, friends or neighbours. So far, 765 people have offered to help.
One of the volunteers is Nick Brooker from Droitwich Spa, who signed up on the Here 2 Help website.
Nick, an RAF veteran who spent 10 years as a communications technician during the Cold War in Germany and in the Falklands, is also a Regional Coach for the British Sub Aqua Club and felt compelled to use his experience to volunteer to during the current coronavirus crisis.
Mr Brooker said: "Having reduced working and travel restrictions in my regular job, this has meant being more available to help people who may be vulnerable, isolated and or have mobility issues.
"I also know many NHS workers and understand that they are currently under intense pressure and I am glad to play my part to do anything to help."
Councillor Lucy Hodgson, Cabinet Member for Communities, said: "We are delighted with the response so far. It shows that the people of Worcestershire really care about others and want to help out during these difficult times.
"To get over 700 offers of help is just fantastic and I'd like to thank everyone who has come forward so far."
The form on the Here2Help website asks if people can offer help in areas such as delivering food and medicine to those who need it the most to driving HGVs, as well as other smaller tasks such as walking a neighbours' dog.
Once someone registers to help, they will receive an email notification confirming that their request has been received. Their details will then be passed onto a local volunteering group or community group to ensure they are helping in the right areas so if they haven't been contacted yet, they will be soon.
As well as asking if people can offer their help, the Here2Help website also has a separate form asking if individuals need help themselves.
This was created for residents to fill in if they need non-urgent help and cannot get that help and support from friends, family or neighbours.
If you want to offer help or are in need of non-urgent support but are not able to access the online forms, a number has been set up to call and someone will fill the online form out for you on your behalf.
The number is available to call Monday to Sunday from 8am to 8pm and it is 01905 768053.