Knife sculpture coming to city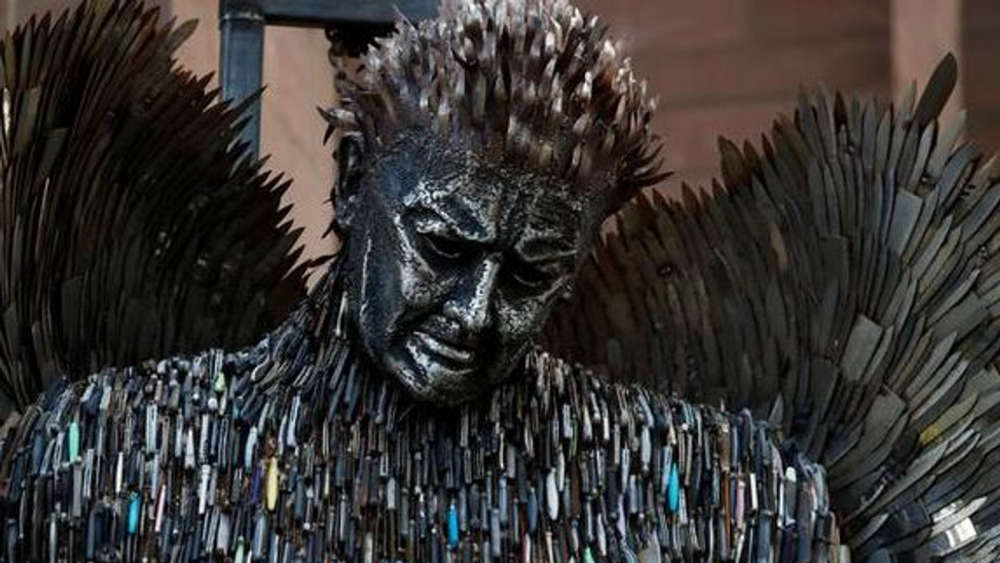 A huge sculpture made of more than 100,000 confiscated knives is set to appear in the city next year.
The 'Knife Angel' structure, which measures 27-feet tall and was created using knives and blades confiscated by police across the UK, will be making an appearance outside Worcester Cathedral throughout March.
The sculpture, designed by Alfie Bradley at the British Ironwork Centre in Oswestry, was created to highlight knife crime and help educate youngsters about the impact violence has communities.
Cllr Marc Bayliss, leader of Worcester City Council, said: "People often think of knife crime and violence as something that happens in other cities.
"However, the most commonly reported types of crimes involve threats of violence without injury.
"We hope that the Knife Angel's visit can be a catalyst for change.
"We will actively encourage visits from schools, colleges and community groups.
"Guest speakers who have experienced violence first-hand will talk to young people about the impact it has had – as well as the long-term consequences for perpetrators."
The sculpture will be discussed by Worcester City Council's communities committee at a meeting next Wednesday (November 3) where councillors will be asked to spend £7,500 to help bring the 'Knife Angel' to the city and spread its message.
A secure amnesty bin for knives and weapons will also be in place throughout the month.
Worcester City Council said it will be working with Worcester Cathedral, West Mercia Police and Crime Commissioner John Campion, West Mercia Police, the South Worcestershire Community Safety Partnership, and other bodies, to make the most of the Knife Angel's month-long stay in Worcester and to ensure its message has maximum impact.
The council said a number of workshops and talks from guest speakers will be held throughout March and schools from across South Worcestershire will be invited.
The Knife Angel has already visited several UK cities and landmarks including Chester, Coventry, Liverpool, Hull, Birmingham, Hereford, Telford, Derby and Middlesbrough.
It has been recognised by the Home Office as the National Monument Against Violence and Aggression.
The communities committee meets in the Guildhall from 7pm on November 3.
By Christian Barnett - Local Democracy Reporter