Labour councillors call for investment in Worcester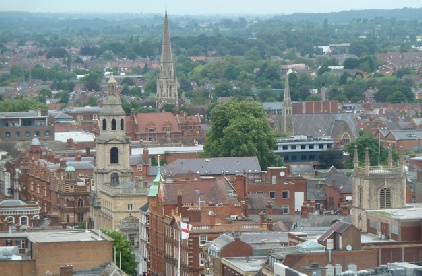 Labour councillors have called for £25 million of government funding to be spent on more buses and affordable housing as part of a vision for a post-coronavirus city.
Huge investments in public transport, community centres, affordable 'green' homes and more outdoor play areas would all be priorities if the city successfully bids for the Government's Towns Fund money, the city's Labour councillors have said.
Councillor Joy Squires, deputy leader of Worcester City Council's Labour group, said: "This is a fantastic opportunity to invest in Worcester's future.
"The Government's Towns Fund is intended to 'unleash economic potential' and 'level up communities.'
"To achieve that, any money allocated to Worcester must be spent in ways that will benefit every community in our city.
"As your local Labour councillors, we have taken the time to outline some of the priorities for post-Covid Worcester.
"The ideas we are putting forward have at their heart Labour's values of fairness and equality.
"We know that Worcester faces challenges such as rising deprivation, limited social mobility and lower than average skills development.
"The Covid-19 crisis is likely to make this worse with higher levels of unemployment expected and local businesses impacted.
"It is crucial that the voice of Worcester people is heard when decisions are made about how this money is spent. We would encourage everyone to take the opportunity to put forward their ideas and priorities for our city."
Labour's said its five priorities, based on what councillors had been told were the most important issues in Worcester, would be investment in the city's bus service to make them greener, more affordable and reliable.
Labour would also investment in the city's community centres to make them energy efficient and have high-speed broadband.
Councillors also outlined investment in apprenticeships as well as a desire to build on the council's existing Inclusive Growth Fund to bolster jobs, training and education and build more sustainable housing for rent in the city's unwanted office and retail space.
Money would also be spent on creating more play areas and green space, they said.
By Christian Barnett - Local Democracy Reporter
© Copyright Chris Allen and licensed for reuse under this Creative Commons Licence.