Library users must wear facing coverings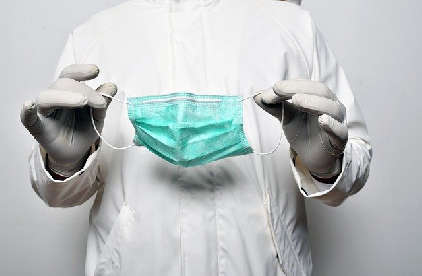 Face coverings will once again be required in order for customers to enter the county's libraries from tomorrow.
The county's libraries will be increasing COVID-19 protection measures in light of the new directions from Central Government and will be asking anyone visiting to wear a face covering.
In an update to government guidance, from Tuesday 30 November, face coverings will be required to be worn in shops, communal areas in schools, and on public transport, unless you are medically exempt from wearing one.
Face coverings can help prevent the spread of droplets carrying Covid-19 and their use can help prevent the spread of Covid-19.
Councillor Matt Dormer, cabinet member for Communities, said: "In light of the changes in regulations from Central Government, we are asking customers to once again wear face coverings when visiting our libraries. I'd like to thank our residents for their understanding on this, together we can help stop the spread of COVID-19."
Despite this change in guidance, customers will still be able to visit libraries across the county to borrow and return books, use free computers and wi-fi, attend library events and activities and book meeting rooms.
Library staff will also remain available to answer customers queries and provide information.
The Digital Library Hub which was launched during lockdown, is continuing to provide online services, signposting and support to Worcestershire residents.
The county's library members also have free access to a wide range of digital resources including eBooks, eAudiobooks, eMagazines and subscription only eResources, completely free of charge.