Major plans to expand university campus approved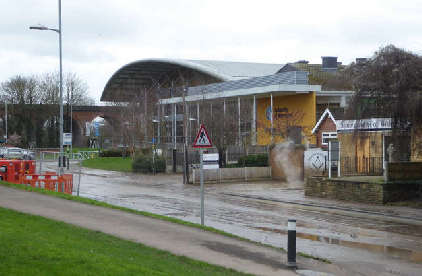 Major plans to expand a city university campus have been approved by the council.
The University of Worcester plans to redevelop its Severn Campus off the city's Hylton Road ahead of huge plans to build an international cricket centre on the site.
The work, which will be carried out as part of plans to create a 'health, wellbeing and inclusive sport centre' to accompany the University Arena will create new walking and cycling routes and green spaces throughout the campus as well as cycle storage for almost 300 bikes and 300 car parking spaces including 100 electric car charging points.
The wider campus work and the plan for the new cricket centre were both approved by Worcester City Council's planning committee at a meeting in the Guildhall on January 27.
The plan was referred to the planning committee by ward councillor Simon Geraghty over a number of issues including "significant" concerns from neighbours about opening up nearby Hardwicke Close as a route through the redeveloped university site.
Revised plans were put forward on Christmas Eve last year which removed a planned route through the campus via Hardwicke Close.
Further work, which also includes the university's ongoing work to turn the former Worcester News offices at Berrows House into a medical school for nurses, midwives and other health professionals, will see a new dedicated cycle route through the campus connecting St John's and Sabrina Bridge via Henwick Road and Hylton Road.
Plans also include new 'health and wellbeing' walking route to be built throughout the university site as well as flood defence improvements.
The wellbeing route will be designed to help with rehabilitation and will be available for GP referrals.
By Christian Barnett - Local Democracy Reporter