Match Report: Bristol Flyers 65 Worcester Wolves 61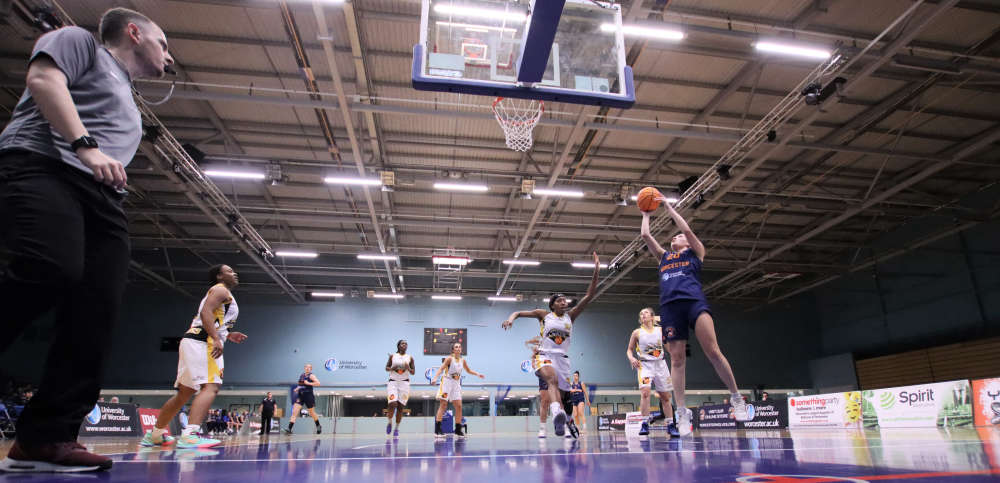 Worcester Wolves Women began the new year, facing the Bristol Flyers in an away game on Saturday evening.
This was the first game for the Wolves since December 11th.
The Christmas break seemed to have a little effect on both teams as the game got off to a sluggish start but it was Wolves' Chandré Nunez who turned the tide at the halfway mark of the opening quarter, first with an impressive turnover that led to the visitor's field goal and a three-pointer right after.
Worcester had a healthy 23-12 lead entering the second quarter but this was where the Flyers turned the game around and slowly started to gain their way to get in front.
Bristol coach Pedro Vega Fuentes sparked the home team to a brilliant third-quarter. They took the lead with a little over a minute remaining and won the quarter with a score of 18-9.
The mixed last quarter first saw Flyers extending their lead and then a late surge from the Wolves which ultimately didn't pan out for the visitors. Bristol took home the victory with a score of 65-61.
Bristol capitalised on turnovers and second chances while the Wolves struggled a bit, especially on the latter one. Flyers scored 17 points on second chances while Worcester only managed to score 4.
Positive for the Wolves was Chandré Nunez who was on fire scoring an impressive 34 points which counted over 50% of Wolves' total.
Worcester now sit in 8th spot in the standings with 4 wins and 5 losses.
Next Saturday they return to the University of Worcester Arena to face the third-place Loughborough Riders.