MPs claim for bills on expenses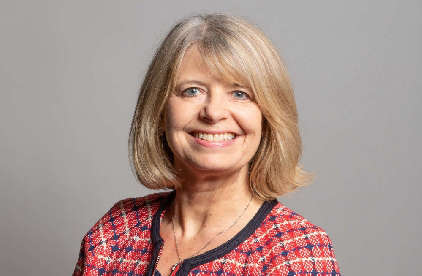 Worcestershire's MPs have claimed more than £4,000 for utility bills on expenses in the last two years.
Expenses figures show £4,064 has been claimed by the three south Worcestershire MPs since April 2019 to cover the cost of utility bills at their second homes.
More than half of the money was claimed by West Worcestershire MP Harriett Baldwin who received £2,130 to pay for utility bills between 2019 and 2021.
Ms Baldwin claimed £819 for water, gas and electric bills in 2020/21 and £1,311 in the previous year on top of £2,424 for council tax according to the Independent Parliamentary Standards Authority (IPSA).
Mid Worcestershire MP Nigel Huddleston claimed for £874 in bills in 2020/21 and a further £959 the year before.
Mr Huddleston also claimed for £22,121 in rent in 2020/21 as well as £1,877 for council tax and £344.50 for phone bills.
Worcester MP Robin Walker claimed for a £57 electric and £44 water bill when working from home in 2020/21.
The claims for utility bills are on top of £9,900 handed to Mr Walker for rent in the last year as well as more than £400 for phone bills.
Mr Walker said: "To be honest, I think the cost of what we are allowed to claim on are there because it is a property that you need to run in order to do your job. I think it's about enabling MPs to do their jobs, I don't think it's because we want to be living in two places and claiming bills.
"Obviously I have never claimed a penny on my property in London which would be the more expensive property to support and I have always tried to keep my expenses claims as low as possible which I think is demonstrated by the fact that they have consistently been low.
"What I would say is that I don't think it's a directly comparable situation."
Ms Baldwin said: "As an MP, I am required to live both in the constituency and central London to carry out my duties in Worcestershire and Westminster therefore I have two sets of utility bills.
"IPSA independently verifies these expenses and reimburses me for one of these sets of bills as they would be for anyone who is required to live away from home for their work."
Mr Huddleston did not respond to a request for comment.
By Christian Barnett - Local Democracy Reporter