Multi-million pound plan to attract more tourists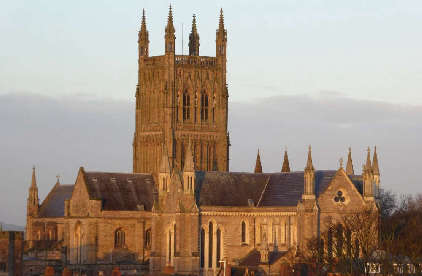 A multi-million-pound plan to bring more life to the River Severn and attract more tourists to the city has been revealed.
Worcester City Council is planning to invest millions of pounds to improve several cultural attractions and create better connections between the city centre and the River Severn in order to draw more people to stay.
A report commissioned by the council has found that Worcester is lagging far behind other cathedral cities such as Gloucester, Lincoln and Exeter when it comes to the number of visitors.
Investigations from 2019 showed there was a worrying decline in the number of people staying overnight and spending money in Worcester – particularly during a time when there was a rise nationally.
The £1.2 million work – drawn from money awarded to the city through the government Towns Fund, Military Museums Trust, Kildare Trust and a £300,000 donation from a local philanthropist – would include moving the Worcestershire Soldier exhibition to the Commandery from the city's Art Gallery and Museum to allow for the facilities in Foregate Street to be refurbished.
Improvements would also be made to better connect Worcester Cathedral and St Andrew's Gardens with the River Severn to promote the city's Riverside Park and other cultural attractions.
The council's policy and resources committee will be meeting next week to discuss the plan which, if approved, will be sent to the government's Department for Levelling Up for approval.
The report said that around 213,000 trips to Worcester were made every year between 2017 and 2019 – lower than the 264,000 trips made to Gloucester, 318,000 trips made to Lincoln and 470,000 trips made to Exeter.
"The city has failed to attract visitor numbers relative to its abundant cultural and heritage assets," the report said. "Despite modest growth in the volume and value of tourism, the city has fared comparatively poorly, particularly in respect to the more lucrative overnight stay market.
"For decades, Worcester's tourism was anchored around the Royal Worcester porcelain factory which was an international attraction.
"Since its closure in 2009, there has been no significant investment or re-branding and Worcester has struggled to feature on the international tourist circuit, being without a major attraction."
By Christian Barnett - Local Democracy Reporter