New football pitch should be approved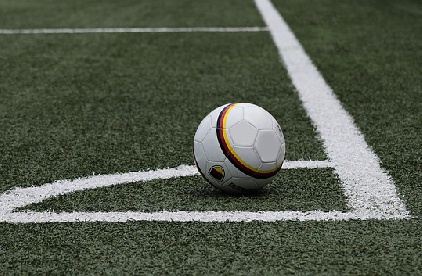 A long-awaited plan to build a new artificial sports pitch in the town looks set to take a step closer to reality later this week.
The work would see a new 3G pitch and refurbished pavilion built at the King George Playing Fields off Briar Mill in Droitwich and Wychavon District Council's planning committee is expected to approve the plans when it meets on December 10.
The new full-size 3G pitch would replace a current grass pitch and another pitch would host a number of youth football, mini soccer and training pitches.
The current pavilion would also be extended and refurbished with new changing rooms and new floodlights would be installed under the plans.
Droitwich Spa FC's first team has been playing its home games in Stourport for the past four years because its own ground does not meet FA standards.
The club has now launched a crowdfunding campaign to raise £100,000 to help build the new floodlit 3G pitch, 50-to-100-capacity stand, turnstiles and changing rooms to meet standards and take the club to the next level.
A shortage of football pitches in Droitwich was highlighted by the district council, which owns the land, and the Football Association (FA) at the start of year with specific reference made to the need for a new artificial pitch at the King George Playing Fields.
The council also hopes it will address the shortage of pitches as more homes are built in Droitwich – particularly at the Copcut and Yew Tree Hill developments.
At the start of the year, Wychavon District Council's executive board pushed ahead with applying for £500,000 previously unavailable grant money from the Football Foundation, the body that awards grants and funding on behalf of the FA, which would pay for around half of the cost of the refurbishment.
The grant money would also help pay for the refurbishment of the fields' pavilion and changing rooms.
At the time of the first discussions in 2016, grant funding from the FA was not available for the proposed installation of a 3G pitch in Droitwich because of the area's historical use as a landfill site.
A report by planning officers, due to be discussed by Wychavon District Council's planning committee, has recommended the plans are approved.
Councillors meets from 2pm tomorrow (December 10) to make a decision.
By Christian Barnett - Local Democracy Reporter