New mental health support in schools service launched in Worcestershire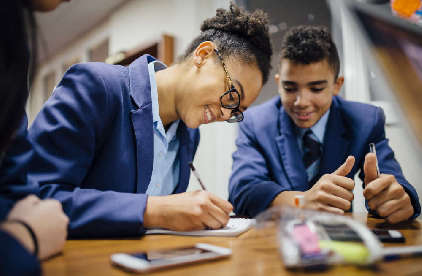 A new NHS service is launching to support the emotional wellbeing of children and young people in schools across Herefordshire and Worcestershire.
From today, children and young people aged 5-18 will be able to access mental health support through new Wellbeing and Emotional Support Teams in schools.
The service will be delivered by Herefordshire and Worcestershire Health and Care NHS Trust, the main provider of mental health services across both counties.
This is following a national investment of £1.5 million to improve access to early mental health help through enhancing the support offered in local schools.
Matt Lammas, Locality Services Manager for Wellbeing and Emotional Support Teams in Schools said: "From November, we will be working in partnership with 57 local schools and school staff in Herefordshire and Worcestershire on their whole-school approach to mental health."
"This is a really exciting opportunity to help schools enrich their environments so young people feel comfortable to talk openly about their mental health and are not afraid to speak up."
"Children and young people will be able to access the service by speaking to their teacher or their schools' designated Mental Health Lead."
Pupils will have access to short term, low-intensity interventions delivered by specially trained education mental health practitioners (EMHPs), using cognitive behavioural therapy (CBT) methods to help with low mood, wellbeing, anxiety and behavioural difficulties.
As well as providing 1:1 interventions, the teams will also be in schools to deliver group sessions on topics including resilience and wellbeing.
Laura Thompson, Operational Lead for Wellbeing and Emotional Support Teams in Schools said: "The interventions our teams use are based on the principles of CBT, which is a type of talking therapy that teaches people effective ways to manage their issues."
"This support has never been so crucial. The pandemic has impacted so many families and children in different ways, with some experiencing loss, anxiety and worry, and others welcoming spending more time with their parents. Having a safe environment to explore these emotions and feelings is very important for growth."