New ping-pong bar to open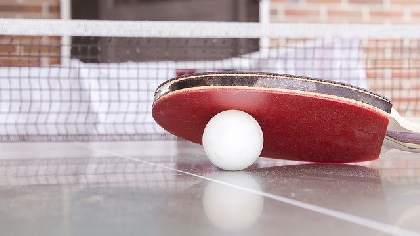 A ping-pong bar looks set to open at the heart of the city's arches after plans were approved by the council.
The new table tennis themed bar called Back and Forth would take over two vacant units in Worcester's railway arches off Farrier Street.
The space would be converted to be used for ping-pong games and would serve alcohol as well as provide good-quality, locally sourced snacks.
The opening hours for the ping-pong bar would be Tuesday to Sunday between 1pm and 11pm, according to plans submitted to Worcester City Council last week.
Applicant Margaret Sullivan said the design of the bar would complement neighbours Burger Shop and Method Coffee Roasters in nearby units in Cherry Tree Walk and would create one full-time and two part-time jobs.
The new bar would replace two currently empty units one of which was previously occupied by a bike repair shop on the so-far-underdeveloped side of the historic railway arches.
A new indoor axe throwing venue will also be opening in the historic arches after plans were given the green light by the council earlier this month.
The yet-to-be-named venue will open in a vacant unit in Worcester's Victorian Arches in Netherton Court next to the Arch Rivals micropub and would include eight lanes across two floors to give visitors the chance to throw axes into a wooden target.
A project to completely refurbish and open up the railway arches to make it a cultural and artistic destination was put forward by the city council last year.
The major multi-million-pound plans were approved by the city council earlier this month and the project aims to revitalise the area and create a cultural quarter by revitalising and opening up five of the arches as creative spaces.
The regeneration work is expected to start at the end of the summer with a likely finish date of early next year.
The work is part of a wider plan to create a link between Worcester Foregate Street station and the River Severn via the Hive.
The work, which will cost around £4.5 million and includes four new festivals, has gone ahead thanks to a £3 million government grant.
A decision on whether to allow another of the city's arches to be converted into a bespoke furniture shop is still to be made.
The currently vacant space would be used for design as well as production.
By Christian Barnett - Local Democracy Reporter