New supermarket approved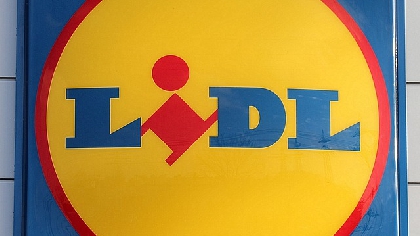 LIDL will soon be opening a third supermarket in the city bringing 40 new jobs after plans were backed by the council.
The budget supermarket had its plan to open a new store on the site of the current JVM Castings factory car park off Droitwich Road approved by Worcester City Council's planning committee on Thursday.
Councillors approved the plan by ten votes to one in its first 'virtual' meeting since social distancing measures put in place to prevent the spread of the coronavirus forced a number of meetings to be cancelled.
Cllr Andy Stafford, who represents Claines, welcomed the new supermarket and the 40 new jobs it would bring.
He said the council needed to "look at the bigger picture" and show that Worcester was "open for business" whilst putting jobs and investment before minor local concerns.
"Given the unprecedented situation that we are living through, it is up to us as representatives of this city to show, through our actions, that Worcester is open for business," Cllr Stafford said.
He said the coronavirus pandemic was an economic crisis as well as a health crisis and the prospect of securing and creating jobs – particularly in leisure and retail – was an opportunity not to be missed.
Cllr Mel Allcott, who also represents Claines, spoke out against the plan saying there was no need for another Lidl supermarket to be built – especially as it would be in such close distance to the city's other Lidl stores.
She said building another supermarket so close to existing Lidl's and other supermarkets made "no economic sense" and would only create more traffic, congestion and pollution.
As part of the plans, the casting specialists would demolish a small underused part of the factory and move its staff car park to the side to make way for the new supermarket.
This would be the city's third Lidl with stores already open in Blackpole and Newtown Road – both of which are a couple of miles away.
The 2,200 square metre supermarket would include a bakery and self-service checkouts.
A 110-space car park including six disabled bays and eight parent and child spaces would also be built.
The existing car park to the front of JVM Castings would be moved to the side and behind the former Harvester site. A total of 125 car parking spaces would be provided for the factory.
By Christian Barnett - Local Democracy Reporter