NHS claps scare gulls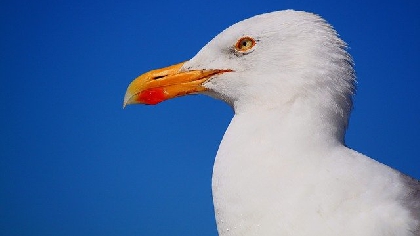 The weekly clap for the NHS during the coronavirus pandemic has been helping ward off some of the city's pesky gulls, the council has said.
Worcester City Council has been tackling the gull problem through peak nesting season, using birds of prey to deter gulls from laying eggs on the rooftops of city homes and businesses.
Residents in Lower Wick and Britannia Square have reported that Thursday night claps and cheers for NHS and care workers have been causing gulls to flee.
The residents have been given devices to blare gull distress calls through a megaphone which, according to the council, has done the trick with one resident reporting gulls flying off as soon as the noise is made.
Hawks and falcons have also been making daily two-hour flights around Britannia Square near Worcester city centre and council contracts Pest Free Solutions has used a cherry picker to reach hard-to-reach nests.
Government lockdown measures mean less litter is being dropped in the city centre.
Cllr Joy Squires, chairman of the council's environment committee, said: "It's fantastic to see some new and innovative tactics being used in our bid to discourage gulls from nesting in Worcester.
"While we continue to stay at home, less food and refuse is being discarded in the city centre, which will significantly reduce the gulls' food supply.
"We also know that an increased human presence discourages gulls from nesting on sites, so the lockdown does give residents a big opportunity to really make their presence known to potential nesters.
"I'd also encourage residents to keep on clapping and cheering in support of key workers. Not only is it helping to raise morale, but it appears to be helping to keep our gull population at bay too."
Gordon Dugan, gull officer for Worcestershire Regulatory Services, said: "The hawks and falcons have definitely deterred new gulls from establishing nests in the Square – although there are still three nesting pairs from last year which stubbornly remain there.
"In May we will be replacing real eggs with plastic ones at these sites, and others at the Moors and the K2 office complex on The Tything."
The city council will be spending £30,000 in the next year to help homes and businesses stop gulls from nesting.
Bird expert Peter Rock has already started a count of the city's gulls for future use.
By Christian Barnett - Local Democracy Reporter