Number of Covid-19 patients in hospital rises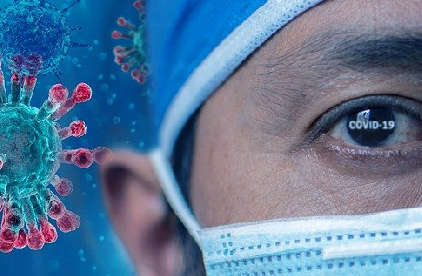 The number of people in hospital in Worcestershire with Covid-19 has risen according to the latest figures.
As many as 50 people were in hospital with coronavirus in Worcestershire on October 26 including two people in intensive care – the highest since March 18.
A total of 444 new Covid-19 cases were recorded in Worcester in the week up to October 26 according to Public Health England.
Worcester was one of only two districts in the county to see infections rise with Malvern Hills also seeing a similar increase in new cases.
Figures show a total of 328 cases were recorded in Malvern Hills in the same week – a rise of nine per cent compared to the week before – including 118 cases in Malvern.
The number of new infections in Wychavon, which includes Evesham, Pershore and Droitwich, fell by 20 per cent but at 620 new cases remained the highest among the county's six districts in the week.
Public Health England said 144 cases were recorded in Droitwich, 104 cases were recorded in Evesham and 41 cases were recorded in Pershore.
The number of new infections fell by almost 30 per cent to 48 cases in Ombersley and Fernhill Heath near Worcester which had one of the highest infection rates in the county last week and was also highlighted on Public Health England's hotspot map due to the surge in cases.
The total number of cases recorded across Worcestershire in the week up to October 26 was 2,840 – a drop of 15 per cent compared to the previous week.
A drop was also seen in the northern districts with the infection rate falling between a quarter and a fifth across Redditch, Bromsgrove and Wyre Forest.
The biggest weekly drop in new infections was in Wyre Forest where the total of 489 cases was 27 per cent lower than in the previous week.
A total of 521 cases were recorded in Bromsgrove in the week where infections fell by 22 per cent compared to the week before.
A drop of 19 per cent in new cases in Redditch saw a total of 438 cases were recorded in the week.
By Christian Barnett - Local Democracy Reporter