Number of EU nationals in Worcestershire drops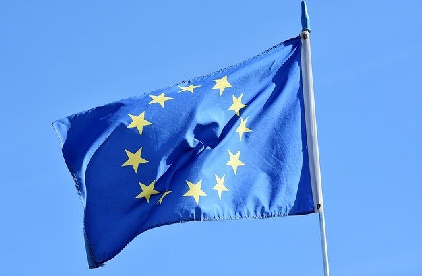 By Christian Barnett - Local Democracy Reporter
The number of people born in the EU but living in the county has dropped by around 3,000 in the last year, new figures reveal.
Around 22,000 people born in the European Union were living in Worcestershire at the end of last year – down from 25,000 just six months earlier.
Tomasz Jarecki, who runs charity LikeU which supports ethnic minorities in Worcester and the People's European Aid Centre (PEACE) based in Lowesmoor, was worried by the drop in numbers and feared it would continue to fall especially with a looming no-deal Brexit.
"These are figures for 2019 so I would imagine 2020 will be similar and 2021 will be much worse," he said.
"If there is a no-deal Brexit we will have to face all the problems. Not to put forward my personal opinion about the Brexit situation, I'm just saying that if a no-deal happens then it will obviously generate some issues.
"Who will be pointed out as responsible for these issues? Obviously the bad European Union because they are the ones to blame. You cannot really be angry at a distant political entity can you but who you can be angry at it is the citizens of that distant political entity that are living on your doorstep.
"I don't really imagine the climate will get much better for us next year."
Mr Jarecki praised Worcester City Council for the work it had been doing to help migrants stay in the city and said the authority as well as Worcestershire County Council were "two shining examples" of public bodies trying to help EU migrants.
"Worcester city, as it is, has not been affected as much because I think it is a proud exception to the rest of the county," he added. "But it has not been a good year for migrants."
"We are being faced by tensions from many directions. Every now and again you can walk down the street and you are subject to unpleasant experiences."
Mr Jarecki said whilst some found it simple enough to sign up to the Government's EU settlement scheme, hundreds in the county had struggled with filling out the documents and needed help.
"These people are then faced with the challenge of either trying to sort out the administrative issues or it might actually be a motivation to move back to the continent.
"It's not the fact that are going back home but it is more people thinking the climate has changed and they feel they want to move somewhere more friendly. But then the city council has actively tried to tackle that."
The figures, provided by the Office for National Statistics (ONS), showed around 2,000 fewer people were living in Worcestershire that were born in the original EU member states including Belgium, Denmark, Germany, Ireland, Greece, Spain, France, Italy, Luxembourg, the Netherlands and Portugal, down from 7,000 to 5,000.
Around a thousand people from countries which joined the EU after 2004 – including Czech Republic, Estonia, Hungary, Latvia, Lithuania, Poland, Slovakia and Slovenia – left the county by the end of 2019 leaving 13,000 people.