Official figures show fall in rough sleeping in Worcester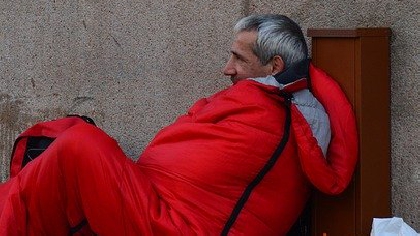 Official figures released by the Government show a fall in the number of rough sleepers recorded as sleeping in Worcester.
Nineteen people were found to be sleeping rough in November last year according to the official figures released by the Ministry of Housing, Communities and Local Government (MHCLG).
The figure is a snapshot taken from a count on a single night. It compares to a total of 24 rough sleepers counted in November 2018.
Worcester City Council is a partner in a range of services in the city and county that support people who sleep rough. A bid by the Council recently secured Government funding of more than £670,000 to help rough sleepers across Worcestershire to come off the streets.
The City Council and the neighbouring district councils work with organisations including Caring for Communities and People (CCP), Maggs Day Centre and St Paul's Hostel and local housing providers to support rough sleepers.
Initiatives include:
No Second Night Out – a service that helps people new to the streets to get back into accommodation as quickly as possible
Rough Sleeper Co-ordinators who oversee and coordinate a multi-agency response to the individual needs of rough sleepers
Navigators who ensure rough sleepers with complex needs can access services and also coordinate services around individual rough sleepers
The Somewhere Safe To Stay centre based at Worcester's Salvation Army Centre. This provides intensive 24/7 support to rough sleepers who have shown a clear commitment to coming off the streets
The Severe Weather Emergency Protocol (SWEP) that sees night shelters opened if temperatures fall to zero or below