Plan for new business park near Worcestershire Parkway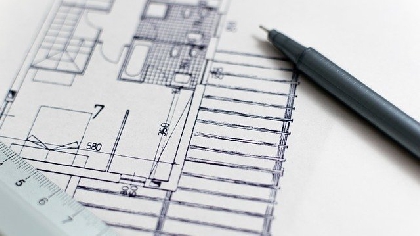 Plans for a new business park next to Worcestershire Parkway railway station have been put forward.
The first part of a planned 10-acre business park off Woodbury Lane in Norton near Worcester will see a quarter of the land converted into 40,000 square feet of office space across two blocks.
The plan by Godwin Developments and Stennard Harrison also includes 120 car parking spaces.
Matt Chandler, associate director at Godwin Developments said: "Small and medium enterprises (SME) growth in Worcestershire has been particularly robust in the last few years and with the supply of new office space being very limited, it has resulted in high demand from occupiers who want to remain, grow and move to the county.
"This is particularly true for the corridor of land around the M5, which has attracted the majority of the office and commercial developments.
"Our Norton site is seeking to take advantage of this trend and we are confident that the demand for good quality, newly built office space in the area will rebound strongly in the future.
"The ambitious vision for Norton and beyond, outlined in the review of the South Worcestershire Development Plan and the proximity to the new Worcestershire Parkway railway station, is a significant boost for our development, which will not only contribute to new office stock availability but also deliver local jobs to the newly created community."
Ian McCann, managing director at IMA Architects, said "It has been a pleasure to work with Godwin Developments on the first phase of this employment site. The location is sustainable, being adjacent to the new railway station and the design concept delivers a contemporary aesthetic, with flexible modern office spaces."
The scheme would be just one part of a new plan in the South Worcestershire Development Plan (SWDP) to create a new town next to the multi-million-pound Worcestershire Parkway which would see 5,000 homes built in the next 20 years.
The plans also include new shops and schools as well as a doctor's surgery, police and fire station, town hall, leisure centre and sports facilities.
By Christian Barnett - Local Democracy Reporter