Plan to open Martley pub re-emerges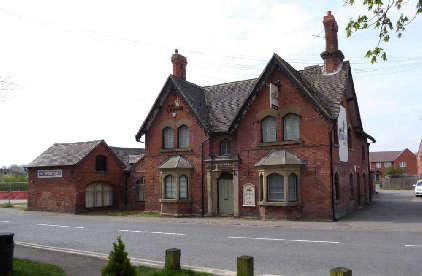 Another attempt to re-open an empty village pub alongside new shops and homes has been made.
New plans would see a smaller Crown in Martley re-open with new pub gardens alongside four new homes as well as space for new shops.
The fresh proposal comes after a plan to bring the site back to life was rejected by Malvern Hills District Council last year.
Under the plans, the village pub, which has been closed for almost five years, would re-open still smaller but larger than previous planned alongside four homes, two holiday flats, two commercial units and two new pub gardens.
A total of 25 car parking spaces would be provided – 12 more than previously planned.
The previous scheme, which would have seen an albeit smaller pub re-open next to a new shop or café, office space and seven new homes, was denied planning permission with the council saying that allowing a smaller pub to reopen alongside new housing would "undermine the pub's long-term viability."
A statement included with the application said: "The developments aim is to ensure a sustainable future for the public house, The Crown, as it is an unlisted building of merit as well as a community asset.
"Through the redevelopment of the whole site there will be provision of the public house on a more viable scale along with several other use classes that will create a multi-use space in the heart of Martley.
The pub closed in 2017, having only reopened for 12 months after a significant and expensive refurbishment, and has remained empty since.
Public consultation saw 50 objections raised with Malvern Hills District Council with villagers in Martley saying the pub was an important part of the community that needed to be preserved.
'The Friends of the Crown' community group, which boasts more than 340 members and was responsible for the pub becoming an asset of community value in 2018, had been fighting for the pub and car park to reopen untouched and without any new housing.
By Christian Barnett - Local Democracy Reporter