Planners agree to lift 'restriction' on restaurant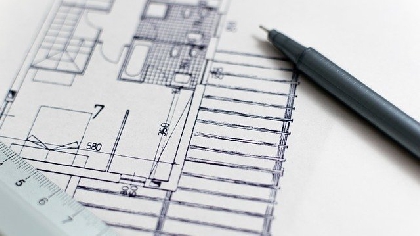 The landlord of a building which has seen three restaurants close in three years has had his plea for a 'restrictive' planning permission to be lifted to make it more attractive to other businesses backed by the council.
Roger Lethem, who owns the building on the corner of Angel Street and Angel Place – home most recently to Panama Jacks – asked city council planners to lift an almost 20-year old planning permission which says only restaurants can open up there.
Planners agreed to change the condition so Mr Lethem can offer the building to different businesses after a number of restaurants have proved unsuccessful despite him subsiding rent by at least two-thirds to try and improve trade.
The building was home to The Angel Chef between 2001 and 2015 before lying vacant until November 2017 when it opened as a Chinese buffet U Canteen.
U Canteen closed in June 2018 and reopened as American-style steakhouse Panama Jacks in September which only lasted for six months and closed last year.
And the landlord said he did not receive any rent for the last three months before the restaurant closed.
The landlord believed the 'flexible' planning permission could open the building up to a variety of new businesses not as popular in the late 90s and early 00s when planning permission was first granted – such as darts and table tennis bars, retro gaming bars and Ghetto Golf.
The building already has permission to serve alcohol but only alongside food rather than as a pub or bar.
The multi-million pound Cathedral Square development had also hit trade in other areas of the city centre particularly Angel Street, according to the planning application.
The hope is to attract businesses to at least test their ideas in the Angel Street building without having to splash out more money on securing the appropriate planning permission first. A number of units in Angel Street have been empty for some years and gaining permission to build new bars, restaurants and takeaways in the area has been unpredictable.
A plan to open a Victorian-style gin palace in the old Co-op supermarket in Angel Street was rejected by Worcester City Council in October 2017 over fears it would lead to more crime and disorder.
Two Crafty Brewers had its plan for a new bar and restaurant in an old tailors in Sansome Street approved but a new KFC was rejected in The Cross.
By Christian Barnett - Local Democracy Reporter