Plans submitted for 85 new homes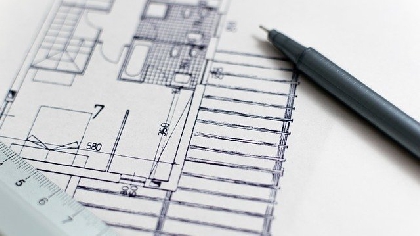 A decision on whether to build up to 85 homes in a village could be made soon after formal plans were submitted to the council.
The proposals by Lioncourt Homes would see up to 85 homes built on land off Hollins Lane in Martley near Worcester.
If approved, the mix of one-to-four-bed homes including affordable housing, could be one of several large developments in Martley in the coming years with a 60-home plan for the village also yet to have been decided.
The land has been earmarked as a potential site for up to 71 new homes in the South Worcestershire Development Plan (SWDP) which is currently under review albeit delayed.
The hold-up, brought on by the Covid-19 pandemic, means a new planning blueprint is unlikely to be adopted for at least another 18 months.
The developer submitted early plans to the council in July which attracted one objection from a resident in Martley who said she did not want to see the village turn into a suburb of Worcester.
"The field that the planned houses are meant to be put on floods," the objection to Malvern Hills District Council said. "The housing around that area also floods.
"There isn't the infrastructure for the additional traffic. There isn't the room in Martley for more houses.
"The schools are full, plus with 800 homes being built in between St Johns and Broadheath, do we need the houses here?
"Our village is not a suburb of Worcester and a dormitory for Birmingham."
A plan to reopen the village's Crown pub, which has been closed for more than four years, alongside new homes was rejected by Malvern Hills District Council in September.
The proposals would have seen a smaller pub reopen next to a new shop or café and office space with five new homes built on part of the pub's car park.
Planning officers rejected the scheme saying allowing a smaller pub to reopen alongside new housing would "undermine the pub's long-term viability."
By Christian Barnett - Local Democracy Reporter